The Ins and outs of data center migration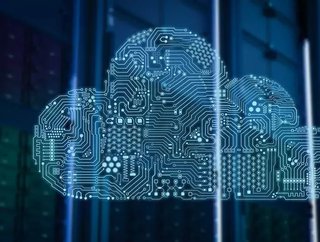 As your organisation grows, inevitably your technology needs to evolve and change too. So, whether you're a small business on a winning streak, or a n...
As your organisation grows, inevitably your technology needs to evolve and change too. So, whether you're a small business on a winning streak, or a non-profit organisation expanding into unfamiliar territory, chances are your IT equipment is expanding, too.
Your once-manageable servers have been steadily taking over your premises, occupying useful space and racking up ever-bigger energy bills. So, what happens when you get to this point? Colocation, or moving into a data center, might be the right way to go.
Large colocation data centers are much more efficient at delivering power to servers and cooling them thanks to their economies of scale. Because they buy power at wholesale rates, they can pass these savings on too. They also eliminate all the costs of maintaining internal server room equipment such as UPSs, generators and air con units, as this is included in the price. Finally, factory and office space, especially in London, is at a premium - by moving into a data center you can free up that space for more productive activities or desk space.
See also:
Getting colocation right
Colocation is not only a smart decision, but it's also a critical one. You may, and quite rightly, have concerns around downtime, security and application performance, as well as the nuts and bolts of what the process actually entails. For migration to go as smoothly and safely as possible, there are several factors that need to be considered.
You really need to do your background and research. Kickstarting your data center migration blindfolded is a big no-no. Take the time to consider how relocating your critical apps, services, and data will affect your business during the migration process, and what you can do to mitigate any risks or temporary disadvantages.
Server downtime is a key consideration. How you approach this depends on the nature of your business. If it simply can't tolerate any server downtime, you need to safeguard operations with a robust disaster recovery and backup initiative. You could also setup a temporary private or hybrid cloud to keep critical processes running during the migration.
Likewise, if your system-critical apps are moving, consider running a trial migration to ensure ongoing software compatibility (and reducing chances of further downtime). A good data center provider will help you with this and ensure the process goes to plan.
Network configuration is also a factor to take on board. Organisations must decide what needs to be done to ensure that older apps will retain their functionality in cases of incompatibility. Decisions will need to be made on a case by case basis, as some apps may or may not encounter configuration issues in the move from your local area network. It's better to be safe than sorry, so be sure to investigate the effect migration may have on your mission-critical apps.
This might not be one that comes to mind immediately, but network latency is important, too. Colocation means accessing your data center through a dedicated, high-speed connection. Latency (time lag on the network) shouldn't be an issue after the migration, but it's important to consider instances where it may occur during migration.
Jack Bedell-Pearce, Managing Director, 4D Data Centres