Insight UK: Democratising data will change how we do business
By Lal Hussain, Director of IT Applications at Insight UK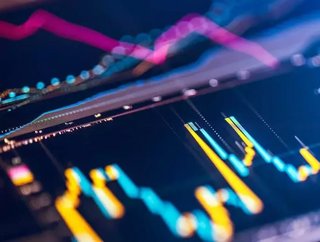 In the information age, data is the new oil. Like the black gold of the previous century, it is a resource which is in huge demand that can be extracted...
In the information age, data is the new oil. Like the black gold of the previous century, it is a resource which is in huge demand that can be extracted and used to generate value in a variety of ways.
Everyone from tech giants like Amazon, Facebook and Google to professional services firms like Accenture are actively seeking data about their customers, their competitors, and even themselves.  
However, unlike oil, data is all around us. Our digital footprint has created an ocean of information – globally we are predicated to output 163 Zettabytes by 2025.
It is this ubiquity of the data which creates such a great opportunity for organisations. But the true value of this data comes to the fore when it is extracted and processed to enable businesses to draw valuable insights from it.
A more intelligent future
There is a misconception that establishing a sophisticated analytics process that identifies important, actionable data requires heavy nvestment.
This was certainly true a decade ago, when business intelligence (BI) suites were very complex, required specialist knowledge to operate and were expensive to purchase and maintain. While a lot of ink has been spilled on the subject of cloud computing, ultimately one of its core effects has been to simplify access to advanced tools for the management of data.  
Thanks to the explosion of Software-as-a-Service (SaaS), platforms which would have historically been the domain of large enterprises with deep pockets are now more readily available to companies and even individuals who could not otherwise have afforded them. Coupled with the ability to pay based on consumption, this has shifted traditional barriers to competition, making factors such as cost for new entrants a far more manageable consideration.
SEE ALSO:
On a more specific level, advances in data visualisation tools have also created new possibilities. Traditionally, the IT department played a key role in making sure data could be analysed and presented in a digestible format. Their specialist skills were required to populate complex data software then analyse and interpret the data in a way that would be consumable for line-of-business users.
This process was often slow and could put a delay between decision-makers and the data they needed to inform their choices. Moreover, skilled IT professionals would be pulled away from their core activities to support ad-hoc supplementary BI activities.
The development of sophisticated but intuitive data visualisation tools has put power back into the hands of frontline business executives. Without the need for an intermediary to take care of the technicalities and "translate" the results, they can interrogate the data at their own pace. Tools like Microsoft's Power BI now enable them to do so in ways that are intuitive and consistent.
Data of the people, for the people, by the people
Gartner's recent survey of 3,000 CIOs ranked analytics and BI as the top differentiating technology for their organisations. This suggests that not only is BI attracting the most new investment, but top-performing CIOs consider it the most strategically important technology area.
Correspondingly, in Forbes's annual survey of the State of Cloud BI it was found that Cloud BI adoption is soaring in 2018, nearly doubling 2016 adoption with levels rising from 25% to 49%. In the same time frame, the percentage of respondents with no plans to use cloud BI dropped by half, from 38% to 19%.
The availability of new BI tools is driving this surge by providing an easy adoption path and low cost models, enabling rapid penetration of organisations at all levels. These new business intelligence tools are increasingly available as add-ons which integrate neatly with existing systems, making it far easier for businesses to embed a data-driven culture. Workplace Analytics, for example, can easily be added on to Office 365.
This could have a huge impact in the medium-term, with Gartner predicting that by 2019, the analytics output of business users with self-service capabilities will surpass that of professional data scientists. This represents a massive shift in how businesses take advantage of data, democratising the process so that a wider range of people can develop powerful, personalised insights.
When BI meets AI
The next phase of this process will see the power of AI coming to BI.  Advances in both the sophistication and accessibility of AI will create increasingly intuitive ways of interacting with data. For example, Microsoft has developed natural language processing that enables users to simply ask Power BI questions using everyday language. The tool then presents back results in an easily comprehensible format.
These developments lay the groundwork for the future enterprise – driven by citizen data-scientists who occupy every department of the business and can work with data seamlessly without any intervention from IT. The implications of this are simple but powerful:  
Better decision making, as important information becomes more accessible

Improved visibility over the connection between inputs and results, enabling businesses to link cause-and-effect in what they do with greater accuracy

Opportunities to gain new insights into your customers, and therefore to better address their needs
In this future, success will be not about how much data you have, but how relevant it is and how you use it to benefit your customers, optimise your operations, and exploit new opportunities.