SkyWatch-Picterra tie-up to 'democratise' satellite data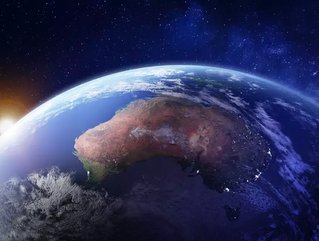 New partnership between SkyWatch and Picterra aims to bypass the cost and complexity of satellite image data...
The applications for satellite image data are potentially limitless. Used in environmental monitoring, detection of illegal activity (mining, deforestation) and industry, retail and finance, it provides a rich seam of data that is beyond the budget of many smaller companies.
A partnership between SkyWatch, which builds space data aggregation software, and Picterra, a software-as-a-service geospatial platform enabling businesses to autonomously extract intelligence and analytics from satellite and aerial imagery, aims to change that.
The deal sees SkyWatch's EarthCache, a set of tools that allow developers to add Earth observation (EO) data into their applications, married to Picterra's machine learning SaaS platform. Equipped with an out-of-the-box IT infrastructure, the new service promises to give access to terabytes of imagery from satellites, aerial and drone devices with just a few clicks.
90% cheaper, 95 times faster
By inking the partnership, Picterra claims it will be the "leading solution on the market for extracting insights with self-serve ML/AI tools and EO imagery, enabling any company to cost-effectively access unprecedented geospatial intelligence and analytics capabilities" and says the platform is 90 percent cheaper than data science services and 95 times faster than traditional data analysis methods. It's says a machine learning model could be built in less than half an hour with no coding skills.
Picterra CTO Frank de Morsier said: "We are delighted to be able to close the loop thanks to this partnership with SkyWatch. We can now offer to our customers a self-service platform from direct access and purchase of imagery down to the extraction of their customized geospatial analytics."
SkyWatch CEO co-founder James Slifierz said: "Partners such as Picterra allow us to further our mission to make Earth observation more accessible. By allowing companies to automatically and easily create geospatial analytics, Picterra helps solve another piece of the 'space-to-application' puzzle."