Smart futures: Northern Europe dominates IMD Smart City Index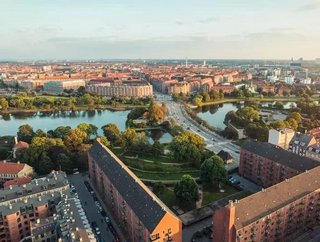 This month, IMD Business School published an extensive ranking of the world's 102 smartest cities. As part of an ongoing series, Gigabit Magazine brea...
This month, IMD Business School published an extensive ranking of the world's 102 smartest cities. As part of an ongoing series, Gigabit Magazine breaks down the frontrunners, 'must-improves' and key trends from the list. 
Out of the top 10 cities on the list (Singapore, Zurich, Oslo, Geneva, Copenhagen, Auckland, Taipei City, Helsinki, Bilbao and Dusseldorf) six are located in Northern Europe and half of those are Scandinavian. Gigabit breaks down the reasons behind why Oslo, Copenhagen and Helsinki are at the forefront of an intelligent urban future. 
But, first, a word on the methodology behind the IMD Smart City Index. The results were derived via a survey of the perceptions of each city's citizens, with 120 residents from each city polled on their ideas of two pillars: structures, which refers to the city's existing infrastructure; and technology, which refers to the technological provisions and services available to the residents.
Oslo
Norway's capital city came third overall in the IMD index, with an AA ranking and particularly good scores regarding traffic congestion and level of residents' involvement in local government. 
The city's smart city initiative operates under the manifesto of making it into a smarter, greener, more inclusive and creative city for all citizens – a smart city that innovates with the citizens' interest and well-being at the core. So far, the city's government has embarked on six smart city projects: a Climate Dashboard, which harnesses the power of government-gathered data to give residents access to climate statistics and historical data in an engaging and motivation format; smart dementia-friendly technology demonstrated through a smart building project that has both dementia-friendly environments and assistive technology to support people with cognitive impairments and dementia; the No-Dig Challenge, which challenges local contractors to develop smart technology to connect water pipes without breaking the surface; a €225,000 project by the European Commission to develop more sustainable transport solutions through procurement; a Smart Mobility Hackaton, which, in collaboration with StartupLab, brought together planners, business and experts for two intense days of problem-solving; and a drive towards zero-emission construction sites. 
SEE ALSO: 
Copenhagen 
Winner of the World Smart Cities award in 2014, for a project that used wireless data from phones merged with GPS signals to meet green initiatives city-wide, the Danish capital has been developing environmentally focused urban initiatives for longer than most. 
Coming in fifth place overall, with a AA rating, Copenhagen's Smart City authority views it as a 'living lab' for testing smart technologies to handle the challenges of urbanisation and climate change. 
Copenhagen aims to become the world's first carbon-neutral capital by 2025, and Denmark is determined to become fully independent of fossil fuels by 2050.  
Additionally, the city has a strong startup scene, a vibrant culture and provides its citizens with free access to large amounts of public record data to increase transparency. On the IMD index, it scored particularly highly in regard to lifelong learning opportunities provided by local institutions. 
Helsinki 
Coming a few places below other Scandinavian competitors, the Finnish capital landed in eighth place overall and garnered an A rating. Scoring very highly for IT education, public transport and access to schools, Helsinki is part of a wider Smart Region with a manifesto that emphasises on functionality for the area's inhabitants. 
In June of this year, Helsinki became one of the first cities in the world to launch autonomous public transport in the form of a fleet of robot buses traveling through the city. In the three months the trial ran, over 2,000 curious passengers participated, and the results were overwhelmingly positive. The adoption of autonomous, electric vehicles for public transport is part of the city's commitment to be carbon neutral by 2035.