Technology Consulting Company Profile: McKinsey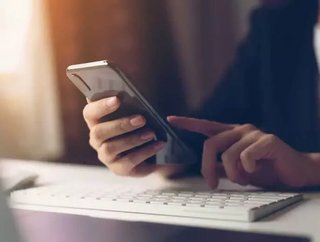 We take a look at the consulting company, McKinsey & Company, and what they offer to consumers. Business Overview: McKinsey & Company is an Am...
We take a look at the consulting company, McKinsey & Company, and what they offer to consumers.
Business Overview: 
McKinsey & Company is an American management consulting firm. McKinsey has published the McKinsey Quarterly since 1964, funds the McKinsey Global Institute research organization, publishes reports on management topics, and has authored influential books on management.
McKinsey was founded in 1926 by James O. McKinsey in order to apply accounting principles to management. McKinsey died in 1937, and the firm was restructured several times, with the modern-day McKinsey & Company emerging in 1939. Marvin Bower is credited with establishing McKinsey's culture and practices in the 1930s based on the principles he experienced as a lawyer. The firm developed an "up or out" policy, where consultants who are not promoted are asked to leave. McKinsey was the first management consultancy to hire recent college graduates, rather than experienced managers.
Its services:
McKinsey & Company provides strategy and management consulting services, such as providing advice on an acquisition, developing a plan to restructure a sales force, creating a new business strategy or providing advice on downsizing. Its consultants design and implement studies to evaluate management decisions using data and interviews to test hypotheses. Conclusions of the study are presented to senior management, typically in a PowerPoint presentation and a booklet.
McKinsey & Company has traditionally charged approximately 25 percent more than competing firms with an average project of one million dollars. Prices were reduced in the economic slump following the dot-com bubble. According to The Globe and Mail, McKinsey clients estimate that the firm's advice turns out to be poor in retrospect about 10 to 20 percent of the time. A typical McKinsey engagement can last between two and twelve months and involves three to six McKinsey consultants. An engagement is usually managed by a generalist that covers the region the client's headquarters are located in and specialists that have either an industry or functional expertise. Unlike some competing consulting firms, McKinsey does not hold a policy against working for multiple competing companies (although individual consultants are barred from doing so). This has sometimes led to accusations of sharing confidential information or repackaging a competitor's tactics as best practices.
SEE ALSO:
Digital McKinsey:
Digital McKinsey brings together the best of McKinsey's technology and digital capabilities—combining our Business Technology Office, McKinsey Digital Labs, and our digital functions into one cohesive organization. Digital McKinsey not only advises but also builds, operates, and transfers capabilities to help our clients using digital technology to transform their businesses. With a team of 2,100 consultants and experts across 60 offices, Digital McKinsey works on key technology topics including IT modernization, IT strategy, agile, cloud, cybersecurity, and digital transformation. We serve a range of companies, from start-ups to global Fortune 100 firms, and have delivered 15,000+ digital and technology engagements at 2,000+ clients. Digital McKinsey provides a common home for technology savvy colleagues who want to work at the intersection of business and technology.
Digital McKinsey combines the firm's long standing pre-eminent technology strategy capabilities with a market leading set of tools and technological capabilities, including the world-class technical capabilities within McKinsey Digital Labs, proprietary tools developed in-house such as Digital Quotient, Horizon 360, and Digital Resilience, and recent acquisitions such as Quantum Black and Lunar. McKinsey is recognized by independent research analysts as the industry leader in digital within Digital Strategy, Innovation, Customer Experience and Operations. We help clients on holistic transformations of the core, with focus on building client capabilities through our Digital Academy and through our build, operate and transfer model. 
McKinsey in the news:
McKinsey has released a 2020 report entitled Diversity Wins: How inclusion matters. McKinsey has quickly become reliable source for empirical diversity, equity, and inclusion (DEI) research. In 2015, the company released pivotal data that demonstrated clear linkages between greater profitability and racial/ethnic and gender diversity within organizations. The 2020 report is the third installment in McKinsey's series of research that has been aimed at examining the business case for diversity in executive positions. McKinsey conducted the research for this report before the global pandemic of Covid-19 transformed the world of work as we know it. When looking at how companies are navigating the pandemic, the report notes, "companies that already see inclusion and diversity (I&D) as a strength are likely to leverage it to bounce back quicker and they will use this time to seek new opportunities to boost representation and inclusion to strengthen performance and organizational health." Despite this glaring evidence that DEI should be a priority amidst the global pandemic, the report notes that some organizational leaders have indicated that DEI is a "luxury we cannot afford." Corporate leadership needs to understand the larger implications and impacts of deprioritizing DEI initiatives—one of which being the widening of structural and systemic inequities for diverse talent. 
Some important highlights from the McKinsey Report include:
·     Within the United States, women make up 45% of the workforce
·     Within the United States, 90% of companies have at least one female on their executive team
·     Within the United States, the average female representation on executive teams is 21%
·     It will take United States executive teams 29 years to reach gender parity
Find out more about McKinsey, here.