TigerGraph raises $105mn for big data analytics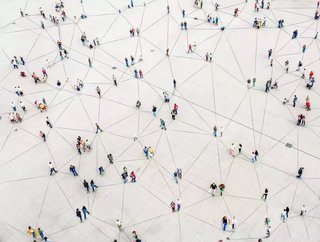 TigerGraph's graph analytics offering allows for the rapid formation of new models from data, using relational databases to identify patterns...
Redwood City, California-based TigerGraph offers cloud-based graph analytics for use in areas such as machine learning.
As analytics has moved into the cloud, companies are increasingly looking at gleaning new forms of insight into their data.
What is graph analytics?
Graph analytics involves analysing the connections between data points, with TigerGraph's offering allowing the rapid formation of new models from data and deployed across multiple clouds, using relational databases to identify patterns and delivering recommendations.
The company hailed the impetus for digital transformation stemming from the ongoing COVID-19 pandemic as providing it with customer keen on gaining insights about their businesses.
Since the company's foundation in 2012, it has raised across six funding rounds. Its latest Series C round alone saw the company raise $105mn from investor Tiger Global Management.
"For over 40 years, business's #1 data management challenge has been how to easily ask business questions across all of their data in real-time to guide their operations. The human brain connects data to derive new insights and helps us decide what to do next. TigerGraph's mission is to power an enterprise brain with graph and AI that discovers these new insights within the enterprise data stored in the cloud and on-prem," Dr. Yu Xu, founder and CEO of TigerGraph.
Serving Asia's digital economy
The company said it would use the funds to assist with opening offices in the Asia Pacific region to tap into demand from its growing digital economy, with locations opening in Singapore and Indonesia.
Todd Blaschka, the company's COO, : "Our mission is to help governments, businesses and people to unlock the power of their data and drive actionable, real-time insights-driven decision-making. TigerGraph already works with the top four largest banks in Asia helping these customers across areas such as Real-time Fraud Detection, Anti-Money Laundering, Credit Risk Assessment, and Customer 360 Analysis. We also work with key telcos in the region, enabling them to analyse customer behaviour and prevent fraud."