1Password and Fastmail Partner to Boost Online Privacy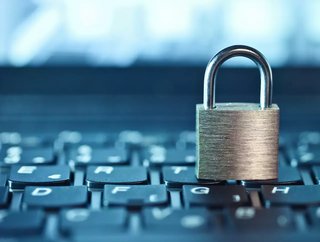 Fastmail and 1Password have created Masked Email, which makes it easy to generate unique email addresses while signing up for new services online
1Password, a leader in security and privacy, has launched a new feature that will allow users to create and manage secure, unique email aliases from directly within 1Password. 
Partnering with Fastmail, an email service that puts people and their privacy first, the "Masked Email" integration adds an extra layer of privacy by giving users the option of hiding their actual email addresses from the apps or services that they use.
"Reclaiming your digital privacy is easier than you think. Your email is an entry point into your digital life, so it's essential that you remain in control of how it's used," comments Andrew Beyer, Browser Experience Lead at 1Password. "Working with Fastmail, we've developed a way to make creating and filling a unique email address through 1Password as easy as generating passwords are today."
Does using your email leave you vulnerable?
Most websites require you to enter an email address and password when you log in. Using the same email everywhere means that anybody who knows your email address knows half of the combination you use to unlock all your online accounts.
According to reports, 91% of all cyberattacks begin with a phishing email to an unexpected victim, and 32% of all successful breaches involve the use of such techniques. The rise in remote work and reliance on email addresses, not only for communication but also to access online services, has only increased people's susceptibility to email fraud schemes.
Taking control of personal information
For over 20 years, the email experts at Fastmail have been helping people reclaim control of their personal information and increase their productivity through excellent products that don't compromise their privacy.
1Password combines industry-leading security and award-winning design, the company provides private, secure and user-friendly password and secrets management to businesses and consumers globally. 1Password's Enterprise Password Manager is trusted by more than 90,000 business customers, including IBM, Slack, Shopify, Under Armour, Wealthsimple, PGA, Intercom and Gitlab. 
Masked Email keeps your primary email address private. Using a unique email address increases your privacy when subscribing to services. Masked Email is a substitute for your primary email address, but all the mail still ends up securely in your Fastmail inbox. 
"Email aliases are an underrated hero of digital privacy," said Bron Gondwana, CEO of Fastmail. "Your email address is your online identity. If your credentials are compromised in a data breach, having a randomly generated email address adds a second line of defence because it can't be associated with your primary email address, and therefore, your identity."