88% of tech decision-makers say they are measured on ESG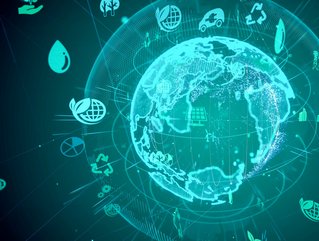 New research by Amido of over 2,000 consumers and 500 tech decision-makers, found that environmentally responsible brands have a competitive edge
As brands, governments and corporates seek to become more socially responsible to help combat environmental threats, its clear this is also becoming a key factor for consumers, according to new research from Amido.
Almost three-quarters (70%) of consumers would be encouraged to buy from a retailer with environmental and sustainability initiatives in place, while a similar amount (69%) say this would encourage them to show more loyalty.
"Sustainability continues to play an increasing role in purchasing decisions, as consumers seek to do their bit by buying from socially responsible brands," comments Steve Jones, engagement director at Amido.
"Retailers have no choice but to pay attention to this, not least to nurture customer loyalty and drive sales, but also to play a role in protecting the planet. The retail and supply chain industries are known for being some of the top contributors to climate change. However, technology has advanced significantly to help combat this, and must be taken advantage of."
Technology is a key factor in making ESG changes
Amido found that 88% of tech decision-makers say that they are measured on ESG as part of their role. This demonstrates the increasing importance of sustainability for generally meeting internal targets, in addition to informing consumer purchasing decisions.
"The retail industry is leading the way in the circular economy," says Jones. "We're seeing a rise in re-commerce through second-hand sales, and several brands offering 'pre-loved' products on their sites. In addition to this, technology has the potential to enact change – if harnessed correctly. For example, retailers could look to optimise their supply chains, taking advantage of machine learning and data platforms to reduce wasted journeys for replenishment and delivery.
"Organisations now have the opportunity to assess what changes they can make to contribute towards a more sustainable planet, whether that involves adapting manufacturing processes, improving supply chain efficiency, or switching to more sustainable tech. Those that are successful will reap the rewards through nurtured customer loyalty, increased sales, and the satisfaction of bringing meaningful change to the world."
A generational divide
Gen Z (38%) and millennials (35%) are more focused on retailers having a responsible or sustainable approach to the technology they use in comparison to those aged over 55 (27%). In contrast, over 55s see sustainable manufacturing and packaging (44%) as more of a concern than the younger age groups (35%).
In addition, under a fifth (15%) of Brits say they would be happy to part with personal data if this were to offset waste potentially incurred alongside their purchases, regardless of what this could entail, rising to almost a quarter (23%) of millennials. This suggests that despite the improved understanding and protection consumers may hold over their data, many would still be willing to trade it if it were to lead to an associated sustainable benefit.
"Interestingly, younger generations feel more strongly about sustainable tech, likely a result of growing up around digital resources and subsequently being more aware of tech emissions and e-waste," adds Jones.
"Some organisations are already looking to combat this, with Google having been carbon neutral since 2007, and Microsoft currently deploying data centres in colder countries to reduce energy consumption and cooling costs. Be it in technology, manufacturing, raw materials or deliveries, all generations agree that they want to see responsible action from the brands they shop with. Some consumers would even be willing to trade data if it could help lead to sustainable outcomes, which would in turn allow retailers to improve their offerings."