AT&T Joins Ericsson's collaborative 5G Startup programme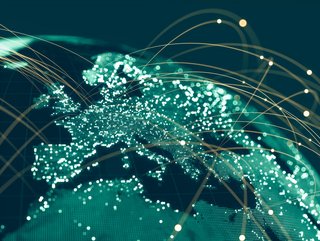 AT&T is now the latest provider to join Ericsson's 5G Startup programme to help develop new consumer technology and tap into a US$3.7tn 5G consumer market
Leading US telecommunications company AT&T has joined Ericsson's Startup 5G programme.
The 5G innovation collaboration is driven by Ericsson's ConsumerLab that assists communications service providers (CSPs) with commercialisation and monetisation of 5G, leveraging research on consumer behaviour and trends.
Rob Johnson, Vice President and Head of Global Customer Unit AT&T, Ericsson, says: "We are excited to have AT&T, with its long legacy of innovation in the mobile space, joining our Startup 5G programme to put exciting new 5G applications and services in consumers' hands. Our global industry knowledge, ecosystem of partners and service provider collaborations will help drive innovative 5G products that will open new possibilities for consumers. We are glad to be embarking on this journey together with AT&T."
Tapping into the potential of 5G
The Ericsson Startup 5G concept was first initiated in November 2019. According to Ericsson, 5G launches were happening all over the world but it noticed that the vast majority of these were focused solely on connectivity, rather than the many consumer use cases that 5G enables. The company's research found that, by diversifying and evolving their offerings, CSPs could capture a significant US$3.8tn dollars in consumer revenues between now and 2030.
The Ericsson Startup 5G aims to help CSPs by introducing them to the right consumer innovation companies, and supporting the development of a go-to-market strategy. CSPs that collaborate with Startup 5G are bolstered by Ericsson's ConsumerLab research and analytical data, as well as exclusive access to a worldwide network of 40+ 5G startups.
Jasmeet Sethi, Head of ConsumerLab, Ericsson Research, says: "With access to more than 40 global startups, the programme offers AT&T a unique opportunity to not only leverage actionable consumer insights from our Ericsson Research Analytical Platform but also connect with innovation partners to emerge, on top of their existing initiatives and programmes."
Bringing new experiences to life with technology
AT&T is the first US service provider to join the global programme. The company joins an array of innovative companies from across the globe that seek to drive 5G innovations. Ericsson's Startup 5G programme supports exploration and identification of innovative capabilities spanning multiple consumer segments and touching technologies in areas such as entertainment & media, gaming, sports, learning and more.
Jay Cary, Vice President - 5G Product & Innovation, AT&T, says: "AT&T customers are already enjoying the benefits of our 5G network, with fast speeds, low latency and superior reliability. Now, the network we've built is ready to take on more social and immersive experiences that will transform how we live, work and play. Tapping into Ericsson's ConsumerLab and its deep catalogue of companies and innovative ideas could help us bring new experiences to life using technology like AR and VR across a variety of interests, including travel and sports."