Best Buy partners with Accenture for technology innovation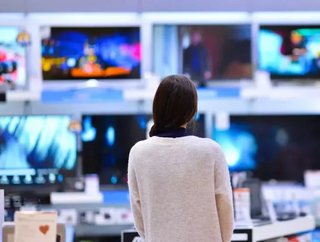 Consumer electronics retail giant Best Buy has partnered with consultants Accenture for technology transformation and talent recruitment...
Consumer electronics retail giant has partnered with consultants Accenture for technology transformation and talent recruitment.
The five-year partnership involves efforts in data science, information security, product development, technology risk management and user experience design to improve Best Buy's technology strategy, delivery and operations.
In , Rob Birdsong, a managing director at Accenture, said: "Together, we are creating a fluid, reimagined collaboration model that is anchored on shared success, beliefs and ways of working. This new model will help us redefine the way we partner with Best Buy, bringing them the best of Accenture's skills and capabilities, with a focus on building and growing Best Buy talent."
The relationship is said to be focused on three areas, with the first being an ambition to expand its technology team while mandated that 30% will be "diverse".
Second is investing in technology in order to improve the customer experience, drive efficiencies in existing operations and accelerate growth.
Thirdly, the two said that Best Buy would leverage Accenture's background in learning and development programmes, such as an online library of training courses.
Brian Tilzer, Best Buy's chief digital and technology officer, said, "Our primary goal is to create the best possible experience for our customers and our employees who serve them directly, and this collaboration will help drive that important work forward. We're excited to work with Accenture to advance technology innovation and build an even stronger technology team at Best Buy."
Last week Best Buy initiated a "Black Friday" sale that coincided with Amazon's Prime Day bonanza, the preview of the real Black Friday sales demonstrating an attempt to resist the influence Amazon has in the ecommerce space.
Amazon's Prime Day pales in comparison to Chinese ecommerce giant Alibaba's Singles' Day sale, which takes place yearly on 11 November. Last year's gross merchandise volume came to .