Beware short termism in digital transformation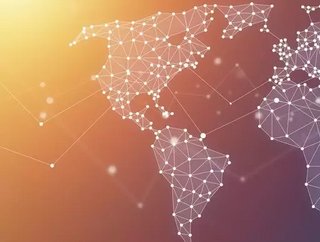 Yes, Covid-19 has accelerated digital transformation, but it's also narrowed its focus, writes Alistair Laycock...
One of the most unexpected outcomes of Covid-19 for businesses is the acceleration and hastening of digitisation. For years, industry leaders have speculated and championed the adoption of new technology. In fact, according to Gartner 87 per cent percent of senior business leaders consider digital transformation a company priority (yet only 40 per cent of organisations have brought digital initiatives to scale).
This year has seen a shift, however; what was once an opportunity to push the agenda forward and adopt a range of technologies to help facilitate a digital transformation (DTX) has become a necessity. Businesses have understandably hurried to to put into place a variety of technological solutions to, firstly, preserve their business and secure its short to medium-term future, and secondly, lay the foundations to enable agility in the wake of the ongoing pandemic or any future socio-economic crises that could bring about the same impact.
While many are focusing on the acceleration of this trend, and how businesses have been able to pivot and secure their short-term future thanks to technology, the reality is slightly different. Covid-19 has robbed businesses of both time and money, and while it may have accelerated the adoption of technologies many predicted would eventually come to pass, it's also narrowed its focus: digital transformations have instead become digital optimisations with very short-term goals. 
DTX vs DOX
In terms of digital business strategy, little has changed between the pre and post-Covid world, aside from aforementioned pace of adoption. However, what many would consider to be a true digital transformation is no longer commonplace. The extraction and replacement of legacy systems would typically involve months of work, including:
Achieving buy-in from key stakeholders in the business and shifting the company culture;
Shopping for and partnering with trusted software solutions partners; 
Planning alongside partners for initial pilot programmes and long-term projects;
Ensuring that both the right technology and people are in place to make the most of the insights and data generated by incoming digital transformations; 
Ongoing maintenance and improvement of the implemented solutions 
Needless to say, businesses are short on both time and money, meaning that these lengthy 'scrap and replace' digital transformations cannot be afforded.
The alternative businesses have turned to is digital optimisation. These are typically smaller side-projects developed by the business' existing IT team, or as a one-off project with a software solutions partner, aimed at providing efficiency and operational improvements in specific areas of the business. Understandably, businesses are prioritising technologies that are addressing health and safety concerns and the ubiquity of remote working, but various technologies across various industries and business processes are being explored and taken advantage of.
DOX in Practice
To focus on an example, look no further than the supply chain industry and the role of the IoT (Internet of Things). Supply chain managers are implementing IoT devices to improve and automate inventory management. They can use these tools to monitor their customers' use of their product and, when it reaches a specific point, alert the IoT device to trigger an automatic order for more, while updating the supply chain manager of a reduction in inventory. 
Not only does this bolster efficiency, it lays the groundwork to potentially combine these improvements with machine learning, enabling businesses to better predict what times of year the usage of a certain product surges and falls. This allows even better supply chain forecasting and management.
There are also logistical improvements to be gained. For example, there has been an increase in popularity of devices-as-a-service, with companies leasing office machines like laptops, computers and tablets for their remote workers. A downside to this is that it requires a lot of communication between the leasing companies and their clients to determine precise timings required to order in supplies. By using IoT, this time is given back to the business, which can be better spent on recruitment, securing new business leads, and improving other areas of the businesses to ultimately drive the bottom line - crucial in the current climate.
Taking the next step
Slow and steady isn't viable in the midst of a pandemic. Where previous implementations of digital transformations have included room for experimentation, business leaders today are tasked with leading their businesses through complex, sometimes messy, and smaller-scale transformation journeys, often very quickly.
 
While there remains much uncertainty around future plans, the acceleration of digital transformation and digital optimisation will ensure businesses will enter the new year more nimble and agile. The seemingly mandatory adoption of technology in 2020 has brought about the necessary shifts for previously hesitant business leaders.
The challenge that remains, however, is expanding on the foundations that have been placed. The businesses who can build upon these initial investments - turning the DTO into a DTX - and continue to put technology at the heart of their business will be the ones to reap the benefits when the dust has settled.
Alistair Laycock is custom solutions director at Haulmont