Bitcoin: New regulations and tax compliance affect trading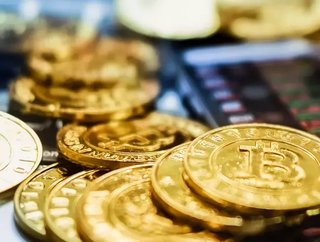 It's been a rocky week for cryptocurrencies after new announcements of regulations in China and tax compliance in the US
Bitcoin suffered a roller-coaster week of trading, as authorities in China and the US move to tighten regulation and tax compliance on cryptocurrencies.
According to Coin Metrics data, on Sunday Bitcoin fell roughly 16% to $31,772.43 by 12:27 pm ET, but by this morning it had slightly risen to $36,315.52 by 3:09 am ET. Ethereum, the second most popular cryptocurrency, regained some of its losses to trade 3.6% higher, reaching the $2,245 mark. Meanwhile, the dogecoin was down 3.5% to trade at $0.3214. 
All three currencies had suffered double-digit falls over the weekend, with Ethereum falling to around $1,750 at one point on Sunday. The global crypto market had lost 9% over the last 24 hours by Sunday afternoon in London, according to data provider CoinMarket. 
What caused crypto values to fall sharply?
These drops follow an unstable week for the market. On Friday, China emphasised its intent to crack down on digital assets and the US Treasury Department said it planned to enforce anti-money-laundering rules and request that crypto transactions of $10,000 be reported to the government. 
"Cryptocurrency already poses a significant detection problem by facilitating illegal activity broadly including tax evasion," the Treasury said in a statement. "Despite constituting a relatively small portion of business income today, cryptocurrency transactions are likely to rise in importance in the next decade, especially in the presence of a broad-based financial account reporting regime."
On Friday, Chinese vice-premier Liu Hu said China would 'severely crackdown on illegal securities activities and severely punish illegal financial activities.'He promised a 'crackdown on bitcoin mining and trading' as part of China's plans to 'prevent and control financial risks.' China currently accounts for around 70% of the world's cryptocurrency mining.
Lui's comments followed statements from three state-backed organisations earlier this week warning that digital currencies were not "real" and could face regulatory changes. The country's central bank issued a statement on its WeChat account reiterating that financial institutions should not accept or deal with cryptocurrencies.
In a thread on Twitter this weekend, Musk was comparing magic to technology when someone asked what he thought about people "who are angry at you because of crypto," the Tesla CEO tweeted that the "true battle is between fiat & crypto. On balance, I support the latter."
Earlier this month, Telsa boss Elon Musk sparked a sell-off after saying his business was abandoning plans to accept bitcoin as payment due to environmental concerns.