Building blocks: what can commodities learn from current blockchain POCs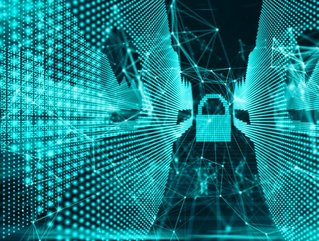 It takes real effort to avoid discussions of blockchain technology in the commodities markets right now. The technology has been lin...
It takes real effort to avoid discussions of blockchain technology in the commodities markets right now. The technology has been linked to wholesale trade enablement, retail inventory tracking, and everything in between. Experts both inside and outside the industry are holding blockchain up as the silver bullet: the technology that will radically improve, streamline or protect any number of commercial processes.  
This is quite a claim for what is essentially a distributed ledger technology. Blockchain allows data to be stored securely without the need for a central authority, such as an exchange. Firms using blockchain no longer save transaction and other financial data to a single, central database. Instead that data is distributed across a larger number of machines, databases and locations. Any new event in the life of the transaction creates a new record – the 'block' – that is linked to the chain of previous events.
Critically, everyone involved in the transaction has visibility and awareness of the latest event, and a growing chain of information. This is the source of the security, control and data integrity that it offers: in essence, it is a practical application of the principle that sunlight and transparency are the best disinfectants.
At the same time, blockchain reduces the costs of managing transactions compared to the conventional and centralized model. Blockchain has been linked to: reduction of labor costs; elimination or reduction of semi-automated processes like intra- and intercompany reconciliations; reduced capital costs and accelerated cash flow; and lower technology costs thanks to the consolidation and elimination of multiple commercial systems.
The technology has already shown both theoretical and practical potential. Theoretically, blockchain has been linked to trade execution, collateral management, deal clearing, metering, billing, documentation of ownership, certification of renewable energies, traceability and provenance, and trade finance.
Most notably, blockchain has a relatively long and largely successful history as the technology that detects fraudulent transactions of Bitcoin and other crypto-currencies. Indeed, the blockchain and crypto-currencies have seen both interest and adoption rates increase in lockstep. As Bitcoin continues its heady rise, and Bitcoin futures are now being traded on both the Chicago Mercantile Exchange and the Chicago Board Options Exchange, we can expect even greater interest in blockchain in the commodities business.
Blockchain has attracted growing support from very large and influential technology firms, large utilities, traders, and banks. Market participants are now actively involved in developing proofs of concept (POC) initiatives in their particular area of the commodities value chain. Examples include the work being done by Centrica, Shell and others in the Energy Web Foundation consortium in Europe, which is focused on accelerating blockchain technology across the energy sector.
Then there's the Enerchain Project, which aims to develop and trial an energy-trading infrastructure and is backed by a number of energy traders and utilities. On a more global scale, IBM is spearheading a POC for blockchain management of international oil trading, along with Trafigura and Natixis.
These various efforts are intended to determine blockchain's effectiveness in the real world, and assess its true benefits and limitations when applied to commodity markets. However, if you are still confused about what it might mean for your particular niche of the industry, you are not alone. As is the case with most technologies that attract this level of buzz, the general value proposition is easier to describe than the implementation of specific use cases.
At the time of writing, blockchain is probably just short of the 'Peak of Inflated Expectations' in the Gartner Hype Cycle. And as the name suggests, this is by no means a guarantee of long-term success. For anyone unfamiliar with the Gartner model, the typical next stop for a hyped technology is the Trough of Disillusionment, as early implementations fail to deliver and overall interest decreases.
The question is whether blockchain will follow the Gartner's well-trodden path by re-grouping and consolidating, emerging from the downturn and then set off back up the Slope of Enlightenment.
The relationship with Bitcoin is perhaps one indicator that there is some way to go before the froth surrounding blockchain turns into something more concrete. In the less regulated world of crypto-currencies, public blockchains are in place. The sheer size of the communities involved has all but guaranteed transparency – as has incentivizing rewards for participants to spot potential errors and fraud.
In a private blockchain - such as those adopted in a more restricted commodities supply chain – both size and motivation are different. To be truly effective, each new application needs a clearly delineated process framework, in which all participants agree on operating rules based on common standards. As the history of technology in commodity-centric industries has shown, developing mutually agreeable commercial standards is a tough nut to crack – particularly when markets cross national borders.
What's more, there are technical challenges to resolve. Early reports from some of the POCs above suggest that the technology has struggled to establish new transactions (new blockchains), and has shown only a limited ability to process the large numbers of transactions typical in the commodities business in a timely and secure manner.
However, if blockchain can overcome these hurdles and the POCs do yield one or more practical solutions, the potential cost-saving and improved process efficiencies could be significant. Early reports suggest that the energy companies involved are projecting savings in their structural costs of 30 to 60 percent if blockchain solutions are developed and adapted to meet their needs. Eka has developed a blockchain application to enable traders to record and monitor transactions, delivering trade participants complete visibility to every step in the trade – from securing contracts to delivery of products and receival of payment. The application saves time, removes uncertainty, and improves efficiency.
With all the attention we've seen to date, it is likely that blockchain will play some role in the future of commodity trading and associated supply chains. There is little doubt that, given enough time, money and creative thinking, the technology concerns can be overcome.
Unfortunately, the most challenging hurdle for wider adoption – achieving the consensus required for establishing the requisite standards and rules – is likely to be much more time consuming. The most likely path to initial blockchain adoption, therefore, is through relatively small or isolated markets where consensus is more easily achieved. The deployment of blockchain as the enabling technology for Power Ledger, a newly established peer-to-peer energy exchange in Australia, is one such scheme and a positive in realizing the potential benefits of blockchain.
If more of types of smaller-scale applications prove successful, we will almost certainly see increasingly wider adoption across more industries and more commodities. That's when the technology will have reached the plateau of productivity and become part of mainstream technology deployments. Until that time, watch out for the smaller projects: that's where blockchain will start to show the commercial benefits it can deliver.