Building a resilient technology culture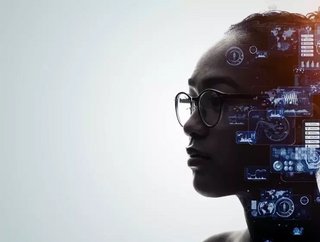 For many organisations, the level of agility needed to quickly adapt to rapid changes remains much easier said than done...
As we turned the corner into the new year, few amongst us were prepared for a crisis on the scale of the COVID-19 pandemic. According to one estimate, the global economy has been hit to the tune of This unprecedented situation has left organisations across all sectors looking more closely at how they can become more resilient in order to mitigate future crises, whether that's a pandemic or otherwise. Technology will naturally have a prominent role to play, yet for many organisations, the level of agility needed to quickly adapt to rapid changes remains much easier said than done.
Slow on the uptake
While technology plays a big role in building resilience, the reality is that many organisations' IT infrastructures just aren't set up in a way that enables rapid adaptation to change. All too often, organisations follow a traditional model of IT infrastructure, where systems and applications are connected through custom code and point-to-point integrations. In this model, the central IT department owns every piece of the technology stack, along with responsibility for security and governance.
Even before the COVID-19 crisis, IT infrastructures characterised by point-to-point and tightly coupled integrations were poorly suited to modern digital demands. Despite the importance of being able to move swiftly in a crisis, organisations with IT departments structured in this way will quickly amass technical debt, and find themselves unable to respond to changes quickly. Without a restructure, these organisations will struggle to adapt if and when another crisis emerges.
The composable enterprise
For CIOs, their experiences during the last few months have created an imperative to build more resilience into the business. This should start with an API-led approach to integration, where APIs are used to connect the organisation's applications and data sources together, rather than point-to-point integrations. In this model, the connections between applications are re-imagined as a network of existing capabilities. Anyone in the business can draw from these capabilities when building new products and services, without having to start from scratch every time.
This is what's known as the 'composable enterprise', where responsibility for innovation is spread across the business, not just left to the IT team alone. IT maintains responsibility for security and governance, but enables the entire workforce to access a central repository of reusable assets to leverage when building new projects. In this way, organisations reduce the burden on IT, and start to build a 'culture of resilience', where technical changes can be accommodated quickly. If, for example, a crisis disrupts a provider further down the supply chain, the ability to quickly adapt internal systems to accommodate an alternative enables organisations to minimise the impact this might cause. Similarly, if the organisation needs to scale back service levels in response to lower demand, this level of agility will allow them to do so quickly, without the delays that often arise due to the bottlenecks in traditional IT service delivery models.
Staying on track
The UK's Rail Delivery Group (RDG) offers an example of how APIs enable rapid response in practice, having had to adapt to changing needs repeatedly over the course of the crisis. When the COVID-19 lockdown began and passenger numbers plummeted, its task was to ensure that the key workers still reliant on rail were able to access all the information they needed to navigate issues such as station closures and short-notice service cancellations. As passenger numbers began to rise again, albeit in a travel environment characterised by social distancing, RDG's focus evolved in line. It began to experiment with new that prioritised passenger safety, such as digital ticketing, and live alerts on platforms and carriages likely to be overcrowded.
APIs sit at the heart of RDG's ability to adapt. By linking together assets from across its IT infrastructure – and those of other organisations within the industry – with APIs, RDG is able to quickly join together various sources of data and present passengers with a unified picture of everything that might impact their journey, helping ease safety concerns.
Future-proofing
While no-one can really predict if or when the next major crisis will happen, or what it will look like, organisations should look at the COVID-19 pandemic as a reminder of the importance of preparing for an uncertain future. Through the use of APIs, organisations can create a 'composable enterprise' that is better equipped to adapt more quickly to unforeseen changes. This capability will be critical in future-proofing organisations, whether that's being prepared for a worst-case scenario, or to simply keep pace with the rigours of rapidly evolving digital demands in a fast-paced market.