Deloitte announce new Centre for Innovation and Technology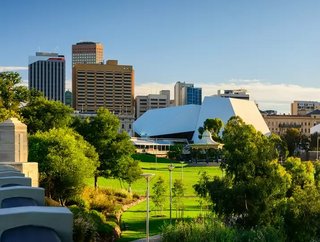 Professional services firm Deloitte Australia will create up to 500 jobs with the launch of a new Centre for Innovation and Technology in Adelaide
The launch of this new centre further cements Deloitte Australia's leading position in the Adelaide market. 
Deloitte Australia CEO, Adam Powick, said: "This is a bold investment for our firm – in new professional services talent, in the growth of our business, and in the South Australian market."
"Our Adelaide Centre for Innovation and Technology further elevates our commitment to innovation and enhances our ability to support our clients with digital risk, digital accounting, cyber, data, and cloud technology capabilities," he added.
Delivering large-scale technology transformation projects
To develop innovative solutions for Australian businesses, the Centre and its people will partner with local research teams from South Australian universities. It will look into areas such as artificial intelligence, data analytics and cyber.
Supporting the firm's 9,600 professionals across the country, it will then deploy these solutions, and others, in the delivery of large-scale technology transformation projects for Deloitte clients.
Deloitte Australia Managing Partner, Adelaide, Hendri Mentz, said: "It's incredibly pleasing that Adelaide has been chosen as the home of our first Australian Centre for Innovation and Technology. We have enormous confidence in the South Australian economy and the exceptional talent market that exists in the state.
He continued: "This is about harnessing South Australia's technology and innovation ecosystem to develop and deliver new offerings for the Australian market more broadly. The Centre will support our clients across areas that include the public sector, as well as the defence and space industries, which require the specialised onshore services in Australia we are committed to delivering."
Tapping into the South Australian talent market
Through the Centre, Deloitte will also be able to deploy market-leading technology solutions to support its audit clients allowing them to improve efficiency and quality.
Premier of South Australia, Steven Marshall, said: "While we currently have more South Australians employed than ever before in our State's history, my aim is to create even more jobs and today's announcement by Deloitte is going to help massively with that effort."
Supporting Marshall's aim, the Centre will provide up to 500 new local employment opportunities over the next two years for South Australia's top talent. It will attract professionals who had moved elsewhere back to the state, bringing the firm's total employees in Adelaide to 800.
"The establishment of Deloitte's Australian Centre for Innovation and Technology in Adelaide further highlights our economic growth in sectors underpinned by technology and innovation, such as defence, space, healthcare and the public sector. The expansion will mean more jobs for South Australia, tapping into our talent market and pipeline of skilled workers that are available to take up roles in cyber security and data science in our state," Marshall continued.