Deutsche Telekom and Ericsson Trial 5G Capacity Boost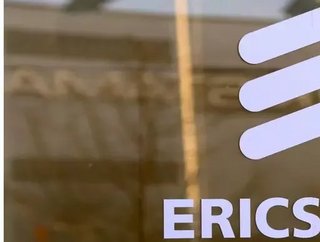 Cosmote, Deutsche Telekom, and Ericsson announce their collaborative effort to improve capacity on 5G networks...
In a time when technology and data connectivity are absolutely crucial for running our everyday lives, communications service providers are experiencing increased demand for coverage on their networks. Today, has announced that it will answer those demands by partnering, once again, with and Greek mobile network operator to expand the reach of their 5G services. The trio historically innovated excellent 3G, 4G, and 5G mobile and wireless backhaul networks and now intends to test and trial W-band as a 5G backhaul spectrum, having already proved the viability of frequency bands above 100GHz. 
What is the Backhaul Spectrum?
The term backhaul is something you might have come across if you've ever looked to improve the performance and reach of your wireless network at home or the office. It's a commonly-used term in telecommunications that refers to the transmission of a signal between a remote site or network to another site ─ usually a central one. 
Usually, backhaul implies a high-capacity line, meaning high-speed lines capable of transmitting high bandwidth at very fast speeds, like fibre-optic cables advertised by companies such as Virgin Media and Hyperoptic. 
The Frequency Bands
Currently, the frequency bands on offer vary in power and are identified only by their lettering: 
E-band is well established as an attractive and cost-effective, high capacity solution for mmWave XHaul applications. It can support radio links up to 20Gbps, and the spectrum allocations available in this band are 71-76 GHz and 81-86 GHz. 
W-band, the offering currently being explored by Ericsson and its partners, refers to the range of radiofrequency from 92-114GHz.  
D-band, a lesser-used cable in this arena, tends to refer to radio frequencies in the range of 130-175GHz. There's a good chance that, in the coming years, D-band will become a necessity for data transmission. Currently, companies are proposing that D-band should be used in many semiconductor technologies as it can be supported with III-V MMIC technology.
Ericsson Explains 5G's GHz Requirement
The team at Ericsson explains that wireless backhaul in 5G networks operates on 4GHz to 80GHz frequency bands but claims that the three companies involved had found the capacity of 5G to exceed that range. During a trial period, Cosmote, Deutsche Telekom, and Ericcson each deployed W-band technology, which runs at 92GHz-114GHz, and found that it could perform at the same level as the often-used E-band ─ which operates well at 70-86GHz. In addition, due to W-band's high frequency, the backhaul portion can deal with a much higher capacity than E-band technology, making it very attractive for future use in a world that continues to up its data usage on a daily basis across the globe. 
Dr Konstantinos Chalkiotis, Vice President 5G Solutions, Access & Home Networks, Deutsche Telekom, says: "The evolution towards future-proof, cost-efficient and high-capacity wireless backhaul networks will play an important role to accommodate growing traffic demand, increased site location (including small and picocells) and extend 5G services in the future. The results of our innovation trial with Ericsson confirm the feasibility of using higher frequency bands with wider channels as another solution in our portfolio to deliver high capacity and high-performance backhaul for our customers in the 5G era. We hope soon to see those solutions brought into real production in a cost-efficient manner."
In the companies tests, the W-band hop was installed parallel to the E-band hop in an attempt to demonstrate that W-band was just as good as the latter. The firms recorded a speed of 5.7Gbps over 1.5km and 10Gbps over 1km distances. 
Commenting on the trials, Jonas Hansryd, Research Manager, Microwave Systems, at Ericsson, stated that "Ericsson has a proud history of innovation with Deutsche Telekom. Two years ago, we showed for the first time the possibility to transport more than 100Gbps over a kilometre distance using millimetre wave bands. In our latest joint project, we continue on that path showing the ability to evolve today's wireless transport by supporting additional, high-capacity backhaul spectrum for 5G and future 6G."
Backhaul Network Capacity Due Dates
As 5G takes over tech ranging from personal cellular devices to industrial machinery, it's going to have a significant impact on the backhaul networks. In fact, according to the recent report from ABI Research, traffic in the top 30 markets is estimated to increase to 6,268 exabytes (1 EB is equal to 1 billion gigabytes) by 2027. 5G accounts for approximately 83% of total traffic by the end of the period. 
If we maintain but do not upgrade our current wireless backhaul bands, it's reported that the majority of networks in urban areas will be congested within three years. To avert this dilemma, we need the following network upgrades:
E-band (70/80 GHz) as soon as possible,
W-band (92Ghz to 114 GHz) is needed by 2024/25,
D-band (130Ghz to 175 GHz) will also be needed by 2024/25. 
According to Ericcson's announcement, "Spectrum availability is critical for reliable and wider 5G deployment, ensuring that the benefits of the latest technology reach more people. 5G-enabled are expected to not only enhance mobile broadband services for consumers but also speed up digital transformation and automation technologies across industries such as healthcare, manufacturing, public safety, and transportation."