Facebook rebrands to Meta, 'a social technology company'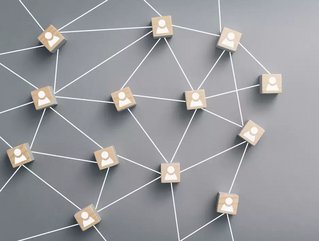 Facebook changes corporate branding to 'Meta', as part of the global company's big plan to develop a virtual world
Facebook, the social networking parent company behind Facebook, Instagram, WhatsApp and Oculus, has now rebranded itself to 'Meta'. 
CEO Mark Zuckerberg made the announcement at the company's AR/VR-focused Connect event, taking to the virtual stage to outline Meta's future as a broader company, and in particular, how VR will elevate its services.
Zuckerberg said that as a brand, Facebook could not "possibly represent everything that we're doing today, let alone in the future".
Building a Metaverse
The metaverse is a virtual world you can plug yourself into and Zuckerberg says it is the next evolution for social networking, moving past static user profiles that just let people post comments and photos. 
To reach it, people would need to wear VR headsets or augmented reality glasses that superimpose the digital realm onto the physical world. There could also be lifelike holograms beamed into the real world from cutting-edge projection systems. 
According to Meta, in the metaverse, you'll be able to do almost anything you can imagine — get together with friends and family, work, learn, play, shop, create — as well as completely new experiences that don't really fit how we think about computers or phones today. 
"Meta builds technologies that help people connect, find communities, and grow businesses. When Facebook launched in 2004, it changed the way people connect. Apps like Messenger, Instagram and WhatsApp further empowered billions around the world. Now, Meta is moving beyond 2D screens toward immersive experiences like augmented and virtual reality to help build the next evolution in social technology," said the company in a statement. 
The future and role of the metaverse
In the future, you will be able to teleport instantly as a hologram to be at the office without a commute, at a concert with friends, or in your parent's living room to catch up, according to Meta. 
The metaverse will not be created by one company. It will be built by creators and developers making new experiences and digital items that are interoperable and unlock a massively larger creative economy than the one constrained by today's platforms and their policies.
"Our hope is that within the next decade, the metaverse will reach a billion people, host hundreds of billions of dollars of digital commerce, and support jobs for millions of creators and developers," Zuckerberg wrote in a Founders letter.