Forrester: 5 key tech trends for the next decade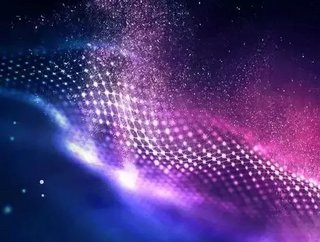 Forrester's report on emerging technologies and trends zeroes in on five core movements to take into the next calendar year and beyond...
A new report from Forrester identifies five key trends in technology for the next decade..
The Top Trends and Emerging Technologies, Q3 2020 report looks at shifts likely to affect those working in, for or with technology.
The research organisation's top level advice for CIOs for the next decade is that they will need to respond to digital acceleration and manage uncertainty. The report organises this change into seven domains – artificial intelligence; business automation and robotics; enterprise risk management; human experience and productivity; new compute architectures; next-generation communications; and zero trust security.
Forrester also pinpoints five key trends for 2021 and beyond:
Rising demand for ethical AI
Data ethics and data handling processes will become a core consideration for customers and businesses choosing data partners.
Recasting of automation roadmaps
Automation agendas will keep the momentum they have gathered from Covid-19, driving businesses into an era of unprecedented efficiency and expansion.
Moving toward hyperlocal business operations
Medium-sized businesses will have opportunities to expands their territory, employing centralised technology for efficiency while branching out into hyperlocal market.
Driving innovation everywhere using cloud-native technologies
Container platforms and serverless computing will usher in a new age of distributed enterprise software, including cloud providers, edge computing and software.
Shifting cloud strategies toward the edge
Breakthroughs in cloud-to-edge computing will see a shift to the mainstream for edge services that challenge the public cloud market.
Brian Hopkins, VP and principal analyst at Forrester, said, "The recipe for successful tech innovation is changing. The strategies that worked in the 2010s will not work in the 2020s. Firms that make big bets on new business models, new ways of working, and new talent will be more adaptive and resilient to the disruptive forces that will characterise the 2020s. To sprint forward, CIOs must renew their organization's resolve to digitally transform and turn these efforts into must-have foundational investments."
//links
Read more 
Find out more
Technology
Top Trends and Emerging Technologies
Read the report
//caption
Caption. Credit: Getty/xxx
//ends