How Capgemini and Unity help build metaverse experiences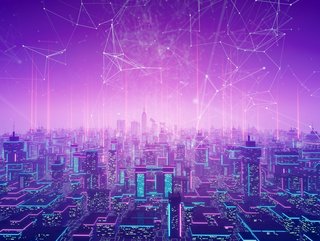 Together Capgemini and Unity will help scale metaverse solutions for clients and accelerate the convergence between the physical and digital worlds
Capgemini and Unity, a leading platform for creating and operating real-time 3D (RT3D) content, are joining forces to help organisations explore and seize business opportunities and benefits of immersive and metaverse experiences across industries.
As part of the new multi-year global partnership, they will collaborate to provide sector-specific solutions and professional services through tailored platforms for each client. This will include conducting joint R&D projects as part of the Capgemini Metaverse Lab, contributing to the building of the future metaverse/Web3.
The Metaverse Lab aims to shape industry-specific metaverse strategies, with R&D programmes covering the future of immersive human-machine interfaces and controllers and digital twin technology.
"Metaverse and immersive experiences open a whole universe of possibilities for our clients across industries, from enabling more emotional connections with consumers, and reinventing employee experience and collaboration, to optimising engineering, manufacturing and operations using digital twins. Shaping sector-specific use cases and developing them at scale will require expert technical and operational capabilities. We are thrilled to partner with Unity, one of the major engines of the metaverse, to enable our clients to realise its real business value," said Pascal Brier, Chief Innovation Officer at Capgemini and member of the Group Executive Committee.
Helping build greater engagement with customers
Unity, a global leader in real-time 3D and immersive experiences, will enhance Capgemini's capabilities from customer and employee experience (CX/EX) strategy and design to front-end development and integration. With its global footprint, as well as its ability to deliver on large-scale digital transformation projects, Capgemini will help to accelerate the growth of Unity's technology platform.
The partnership will focus on sectors and use cases where the digital customer or employee experiences will benefit most: consumer goods & retail, manufacturing, life sciences, telecommunications, media and technology, energy and utilities, financial services, and public services. In these areas, Unity client projects will benefit from Capgemini's holistic capabilities in shaping business models and strategies, as well as its technology expertise in AR, VR, blockchain, NFTs, 5G, AI, the internet of things and cybersecurity.
"We are thrilled to partner with Capgemini to accelerate the adoption of real time 3D technologies across a number of industries. Unity's real time 3D solutions will bring many new companies into the next generation of the internet, or metaverse, helping them achieve greater engagement with their customers," said Marc Whitten, Senior Vice President and General Manager, Unity Create Solutions.