Huawei aims to reach driverless car technology in 2025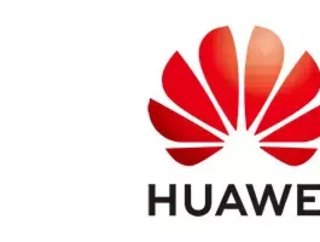 Huawei's autonomous driving group aims to make passenger vehicles truly driverless in 2025, it was revealed at the 13th China Auto Bluebook Forum
Huawei's autonomous driving group aims to make passenger vehicles truly driverless in 2025, Wang Jun, President of Huawei's Smart Car Solutions Business Unit (BU), revealed at the 13th China Auto Bluebook Forum.
"Our team's goal is to reach true driverless passenger cars in 2025," Wang Jun said. 
"Before 2025, the intension of car as a substantive is still a transport tool, whereas its primary extension is about whether it can be a mobile smart space," he added. He regards the autonomous driving as a kind of disruptive technology for today's auto industry, while its development also has a limit. "This technology will hit a ceiling when all developers are able to make their cars fully driverless."
Many Chinese companies are accelerating work on self-driving vehicle systems. Didi, for example, is ready to test driverless taxis across the United States. Search giant Baidu is developing related technologies in collaboration with automakers. Huawei is already collaborating with many Chinese car manufacturers to develop software for on-board multimedia systems. Huawei telecom solutions with support for 5G networks will be in demand in this segment. The promising automotive electronics market will allow Huawei to offset losses in the smartphone market due to the imposition of US sanctions.
"Huawei believes that driverless vehicles will bring huge benefits to society. It has applied its industry-leading chips, platform-level engineering capabilities, and complete development diagnostic tool-chain to create the MDC solution, offering a true car brain. Together with car manufacturers, Huawei will apply its AI capabilities to steer the advancement of autonomous driving technology into the fast lane." the company said in a blog post. 
What is Huawei? 
Huawei is a multinational technology company, founded in 1987 in Shenzhen, southern China, by Ren Zhengfei, a former army officer. It started making communications equipment for mobile phone networks and is now a global leader, employing 180,000 workers.
In 2020 UK mobile providers were banned from buying new Huawei 5G equipment after 31 December and told they must also remove all the Chinese firm's 5G kit from their networks by 2027.
"This has not been an easy decision, but it is the right one for the UK telecoms networks, for our national security and our economy, both now and indeed in the long run," said Digital Secretary Oliver Dowden. 
The company faces ongoing scrutiny from the National Cyber Security Centre over its security practices, and whether it has links with the Chinese government, which it denies. On a consumer level, its mobile phone sales have plummeted all over Europe since the US introduced a trade ban, which makes them incompatible with essential Google apps, including Gmail, Google Maps and the Play Store.