Intel: Creating technology to enrich peoples lives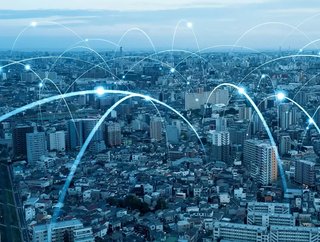 We take a look at Intel, whose purpose is to create world-changing technology that improves the life of every person on the planet
Founded in 1968, Intel is an American multinational corporation and technology company. Recognised as an industry leader, the company creates technology to enable 'global progress and enrich lives'. 
Headquartered in Santa Clara, California, Intel designs, manufactures, and sells essential technologies for the cloud, smart, and connected devices for retail, industrial, and consumer uses worldwide. 
Powering digital disruption
It offers platform products, such as central processing units and chipsets, and system-on-chip and multichip packages; and non-platform or adjacent products comprising accelerators, boards and systems, connectivity products, and memory and storage products. 
Demand for personal computers and chips grew significantly in recent quarters, so it is not surprising that the sales of the top 15 semiconductor companies increased by 21% year-over-year in Q1 2021. Intel leads the market with $18.676 billion, yet its semiconductor sales were 4% lower than in the first quarter last year.
It is still the world's largest supplier of chips by revenue, ahead of Samsung and TSMC, according to IC Insights.
The company also provides Internet of Things products, including high-performance compute solutions for targeted verticals and embedded applications; and computer vision and machine learning-based sensing, data analysis, localisation, mapping, and driving policy technology. It serves original equipment manufacturers, original design manufacturers, and cloud service providers. 
Creating a greener company as digital transformation continues  
"Digital technology is transforming the world at an accelerated pace, driven by what I call the four "superpowers": cloud, connectivity fueled by 5G, artificial intelligence (Al) and the intelligent edge. They are superpowers because each expands the impact of the others. And together, they are reshaping every aspect of our lives and work," said Pat Gelsinger, Chief executive officer, Intel Corporation. 
In May 2020, the company outlined its 2030 RISE strategy and corporate responsibility goals for the next decade to accelerate the integration of responsible, inclusive and sustainable practices and innovative approaches in its operations and supply chain, across the technology industry and beyond. 
Just one year into its work on these goals, the company announced progress and accomplishments detailed throughout this year's corporate responsibility report. Most notably: In its own operations and supply chain, it made progress toward its 2030 goals of 100% renewable energy and net positive water use, increasing renewable energy from 71% to 82% and conserving 7.1 billion gallons of water in 2020.