The 'Internet of Pets': A look inside the pet tech revolution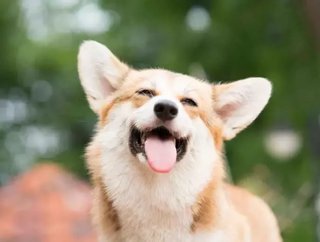 In addition to companionship, cuteness and the fact that owning a dog makes you more attractive, it was announced this week that a furry, four-legged fr...
In addition to companionship, cuteness and the fact that owning a dog makes you more attractive, it was announced this week that a furry, four-legged friend also makes you live  longer - a study of Swedish residents aged 40-85 found that those who suffered a heart attack and lived alone were 33% less likely to die after being released from hospital if they owned a dog." 
In addition to helping explain how Kirk Douglas is still going strong, the many benefits of pet ownership could also help shed light on why the world has spent the last 30 years getting more and more in love with animals. 
In the US, more than 85mn families own pets, a figure that has grown by 12% since the beginning of the 90s and continues to accelerate. This trend is being driven by millennials and Generation Z, who are increasingly marrying later, having fewer children later in life (or not at all) and adopting lots more pets as a result. Only 32% of these pets in the US belong to baby boomers, with 62% being owned by younger generations. Outside the US, particularly in Asian countries experiencing the explosion of a new middle class, pets ownership is skyrocketing as well. Frost & Sullivan found that, in China, the number of pet-owning households increased by a whopping 22% between 2013 and 2018, and the average amount those households spent on their pets exceeded $550 per year - which isn't crazy excessive for dogs and horses, but implies the existence of some royally pampered hamsters. 
Pets are big business 
The combination of a growing global pet population and an increasingly young, tech-literate demographic of pet owners is seeing the explosion of a new industry: pet tech. 
In the same way that the rise of AI-powered data analytics and IoT enabled consumer devices has given us smart homes, smart cars and smart cities, the technology behind Industry 4.0 is also giving us smart pets. A recent survey by Michelson Found Animals Foundation, for example, found that 56% of pet parents have special tech just for their pets.
Venture capital is flooding into this industry, with funding for pet startups surging by 334% to $291.8mn in 2017, compared to $67.2mn in 2012, and more than $500mn being poured into the industry in 2018. 
Wag! - $300mn  
One of the first major VC investments in the pet tech economy, on-demand dog walking app Wag! made headlines in early 2018 for becoming one of the many recipients of a multi-million dollar cash injection from Softbank. Still a relatively small investment for Softbank - a company I personally suspect determines its next investment opportunity using a combination of the front page of TechCrunch and a Ouija board - the Californian startup received $300mn to continue its growth. 
Wag! connects dog owners with an expanding network of carefully vetted walkers, and throws in home insurance up to $1mn to alleviate concerns. In July this year, the company added drop-in and daycare services to its offerings. 
"At Wag! we want to make being a pet parent as easy as possible so that more people can experience the joy that comes with having a dog," said Wag! CEO Hilary Schneider. 
SEE ALSO: 
Uber Pet 
Never one to miss out on an on-demand opportunity, yesterday, Uber announced the launch of a new service in its app: Uber Pet. The feature lets customers inform drivers that they are bringing pets along on their journey, for a small fee. The feature is expected to cut down on the number of cancellations that stem from drivers refusing to transport animals in their own cars. According to the Verge, "surprise pets are among the many complaints that you'll hear from Uber drivers."
The service will begin testing in select cities later this month, with service animals being exempt. 
High PAW-ered analytics 
Launched in 2018, BabelBark is a platform that connects pets, their owners and veterinarians by collecting data on diet, exercise and health in order to improve quality of life. The platform also supports integration with any wearable pet health monitor that helps pet owners track their pet's daily activity. 
According to Roy Stein, CEO of BabelBark, "as a proud owner of a beautiful Goldendoodle, I initially conceived of BabelBark for my own personal use. Since then, it has grown into something much greater. BabelBark has already raised $8.6mn in funding." 
DogSpot 
A startup dedicated to making dog ownership more convenient - for you and your dog - DogSpot is a smart sidewalk sanctuary, providing your dog a safe and cozy home away from home while you briefly go somewhere they aren't allowed. Basically it's a small smart kennel - outside a grocery store for example - where owners can be assured of their safety. 
It's a good idea, as dog napping (alongside pet ownership) is on the rise. According to data from the UK insurance firm Direct Line, dog theft has been on the rise since 2012, with 121 more dog nappings reported in 2017 than in 2016. In addition to there simply being more dogs, Direct Line's report theorises that the canine crime wave is due to an increase in 'designer' dog breeds popularised by celebrities via social media. 
DogSpot kennels are equipped with heat and air conditioning, as well as auto-sanitising UV lights and a puppy cam that allows owners to keep an eye on their dog while shopping. 
The Internet of Pets 
Smart technology enabled pet gadgetry is also on the rise, with smart collars that track everything from pet fitness to location. Devices like the Pip from Petsimpl and the FitBark let owners do the same thing that every company working in Industry 4.0 is trying to do: gather more data in order to glean better understanding and provide a more complete 'customer' experience.
While it may be a little further behind the technology curve than smart home devices, or IoT-enabled enterprise solutions, the smart pet space is both an exciting growth area for investment and offers a great deal of insight into the ways in which Industry 4.0 will change all our (and our furry friends') lives.