JLR pivots to electric with next-gen tech, data and software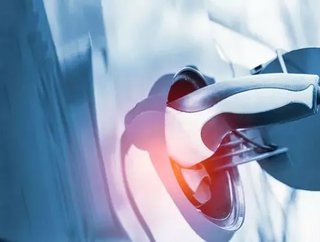 Jaguar Land Rover (JLR) is to become a pure electric car brand with zero carbon emissions across operations by 2039...
Jaguar Land Rover (JLR) has announced it will focus on "next-generation technology, data and software development leadership" as it pivots to electric vehicles and phases out combustion engines.
Announcing its new global strategy, JLR is pinning its hopes on "a sustainability-rich reimagination of modern luxury, unique customer experiences and positive societal impact."
JLR: zero carbon
The brand will introduce six pure electric SUVs to its Land Rover stable over the next five years, while Jaguar will become "an all-electric luxury brand from 2025".
The group aims to achieve net zero carbon emissions across its supply chain, products and operations by 2039.
Technology investment
The group, owned by Tata, will commit to investing around £2.5 billion a year in pursuit of its 'Reimagine' strategy, to include "electrification technologies and the development of connected services to enhance the journey and experiences of customers, alongside data-centric technologies that will further improve their ownership ecosystem."
'Global players in technology'
JLR chief executive officer Thierry Bolloré said, "Jaguar Land Rover is unique in the global automotive industry. Designers of peerless models, an unrivalled understanding of the future luxury needs of its customers, emotionally rich brand equity, a spirit of Britishness and unrivalled access to leading global players in technology and sustainability within the wider Tata Group.
"We are harnessing those ingredients today to reimagine the business, the two brands and the customer experience of tomorrow. The Reimagine strategy allows us to enhance and celebrate that uniqueness like never before. Together, we can design an even more sustainable and positive impact on the world around us."