Last chance to nominate your Top 100 Women in technology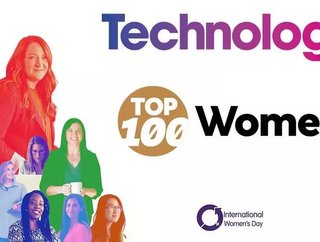 Nominations close on 31 January so there is still time to have your say in the final Top 100 Women list for technology...
Launched in December by BizClik Media Group, the inaugural Top 100 Women celebration has received an unprecedented response as colleagues and peers recognise the efforts of leading women in our industry.
Focusing on influential women working in Technology, FinTech and Supply Chain, the Top 100 Women will be an annual supplement published to coincide with International Women's Day – which this year takes place on 8 March 2021.
"I am so pleased to say that we have received thousands of nominations across these key global industries," says Stacy Norman, Chief Operating Officer, BizClik Media Group. "At a time when companies are facing unprecedented challenges, it speaks volumes that women are rightly being recognised for their leadership and vision.
"I'd like the thank everyone who has nominated so far and encourage others to take just two minutes to put forward their own women who are making a difference and leading the digital transformation."

Nominations will close at midnight on 31 January 2021, with special digital supplements for FinTech Magazine, Supply Chain Digital and Technology Magazine released on 8 March.
"We can't wait to share details of who has made the Top 100 Women lists," says Norman. "All nominations really do count so I encourage everyone to have their say and celebrate the women having a positive impact on your industry."
Click HERE to nominate.