Lind Electronics: providing power solutions for Panasonic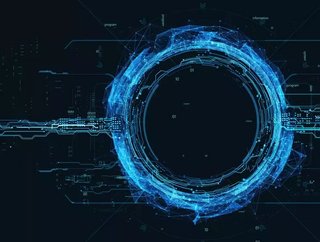 Dave Murphy, President and CEO of Lind Electronics, explains how the company's rugged equipment is helping Panasonic deliver its cutting-edge products...
"There are really two parts to the Lind story," explains Dave Murphy, President and CEO, as he takes us back to 1975 when Lind Electronics' founder, Leroy Lind, decided to leave a career at Honeywell to strike it out on his own. "Originally, he was making electronic control assemblies that supported the dairy industry, but eventually he connected with somebody involved with the first 'portable computers' on the market." This event marked the beginning of Lind's second phase, one within which it still operates today.
Having now been with the company for over 20 years, Murphy states that the journey to his current position has left an enduring mark on the way he chooses to operate and lead. "I started in sales; my first position was actually answering incoming phone calls. Within a couple of years, I was promoted to lead the sales department and four years ago I became President and CEO. I think that starting where I did gave me a very customer-centric view of our business." Working closely with Leroy Lind on a regular basis, Murphy proudly declares that the company views its staff like one big family and that this culture of loyalty and dedication extends to Lind's partners too.
In fact, one of the company's biggest working relationships with Panasonic was initially forged by Murphy himself in 1998. Begun just as Panasonic was making waves with its Toughbook line of rugged laptops, Lind's relationship with it started in the US market and quickly expanded globally. "Panasonic has a philosophy focused on 'Gemba', or 'where the work is done' (in Japanese). That's exactly what we think about when we design our products; our target customer needs a product that's rugged for when they're using it in the field. We're a tool they use just like a hammer," he says.
Providing Panasonic with a range of mobile power solutions for its vehicles, Murphy states that Lind's heritage actually set it up to be the perfect partner for a company with a portfolio of resilient electronics. "Our design philosophy actually came from Leroy Lind's early years as a young engineer: he was building things that were designed to be dropped out of airplanes. Rugged design has always been part of our DNA, so when Panasonic came out with their tough books it was an obvious match." The company works directly with Panasonic's factory engineers and sales team to ensure customised products that meet specific requirements. With a highly experienced engineering team comprising almost 200 years-worth of collective experience, Murphy says that Lind and Panasonic share a mutually beneficial and productive relationship, one which is distinct amongst others: "In general, some of our projects can be extremely complex and oftentimes the scope of a large project can be an afterthought. That's definitely not the case with Panasonic."
When Murphy reflects on Lind's transformation since it was founded 45 years ago, he states that it has always been the company's workplace culture, strong partnerships and highly experienced, world-class engineering team driving the change. Exploring the possibilities of wireless charging and its impact on the mobile market could be one of the interesting new directions it pursues. However, what's most important is that Lind maintains its trusting relationship with Panasonic, working together to develop the latter's product roadmap. "When Panasonic is ready to launch their new devices, Lind will be there to provide power solutions so that they can work in any environment."