Microsoft and Alphabet smash revenue estimates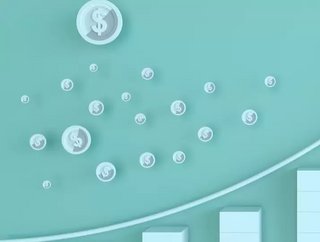 Technology giants Microsoft and Alphabet together posted revenue of $110.4 billion, a combined growth of 33 per cent on last year's third quarter
This success of Alphabet and Microsoft is built on the sustained demand for cloud computing as well as advertising sales strengthening at Google thanks to travel and retail trends picking up globally.
Cloud computing has become increasingly popular with the shift to remote working as it allows workers to access data and information from anywhere.
"Both of these stocks have just been massive outperformers," said Brent Thill, an analyst with Jefferies.
The analyst also pointed out each companies' respective gains this year: 42 per cent for Microsoft and 62 per cent for Alphabet. 
With a 22 per cent growth, this marks Microsoft's quarterly revenue growth at its highest level since 2014. A key factor in this is the 36 per cent growth of its successful cloud division.
"I don't know how much better it can get from Microsoft," Thill added. "To grow at that rate, at their size, is insane. I have no other way to put it."
Microsoft and Alphabet's earnings at a glance
Looking at the tech giants' earnings compared to their estimated earnings it's clear to see how much the pair have surpassed expectations.
Microsoft's revenue was $1.3 billion more than expected (totalling at $45.3bn), its net income $4.8 billion more and earnings per share increased by $0.64.
Many analysts see Microsoft's relationship with businesses, particularly those using Office 365, as a way to acquire more customers.
For Alphabet, its revenue was $1.82 billion more than estimated at $65.11 billion. Google's parent company also surpassed expectations for net income which increased by $3.17 billion and its earnings per share increased by $4.67.
More big tech players are expected to report their earnings later this week, including Apple and Amazon. It is predicted that the positive trend will continue.
With fewer people now shopping from home as pandemic restrictions have eased, Amazon has cautioned it will be difficult for the online retailer to match its performance in the third quarter of 2020.