Microsoft and LinkedIn join forces to improve hybrid working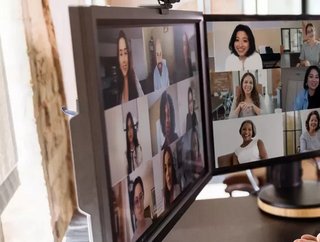 After researching discussing the needs of the hybrid workforce, LinkedIn's and Microsoft's CEOs share the latest data and innovation to support workers
This announcement comes as Microsoft delays its US workers return to the office indefinitely.
CEOs Satya Nadella (Microsoft) and Ryan Roslansky (LinkedIn) and their companies are coming together to help leaders and their teams navigate the new world of work.
A report based on data from Microsoft's employees shows that while hybrid work is complex, embracing flexibility, different work styles and a culture of trust can help us all navigate it successfully.
"Our new data shows there is no one-size-fits-all approach to hybrid work, as employee expectations continue to change. The only way for organisations to solve for this complexity is to embrace flexibility across their entire operating model, including the ways people work, the places they inhabit and how they approach business process," said Nadella.
Embracing this flexibility and adapting to this new way of working is what LinkedIn calls the 'Great Reshuffle'.
The two companies recognise the difficulties that come with hybrid and remote working, they have turned to technology to help leaders navigate the new way of working.
"We see the role of technology as an enabler," Microsoft said in a blog post.
Rethinking hybrid meetings with Teams' new features
With hybrid working comes hybrid meetings. Organisations now have to rethink how to organise and conduct meetings to effectively communicate with both those in the office and those working remotely.
"New cultural meeting norms are key, but technology can help take the hybrid meeting experience to the next level." 
"We're announcing new Microsoft Teams Rooms innovations, along with new Teams features, to help you have impactful, engaging hybrid meetings where everyone feels included," the blog post said.
Teams' new AI-powered active speaking tracking enables in-room cameras to use audio, facial movements and gestures to detect who in the room is speaking. It also zooms in on individuals who are speaking for greater visibility for the rest of the meeting.
Supporting the increased uptake of hybrid work models
The second feature, multiple video streams, allow in-room participants to be placed in their own video pane, again adding greater visibility to all those in attendance. The third is people recognition, which will identify and display the profile name of enrolled users within their video pane.  
Hybrid work models are used by 63% of high-growth companies. The introduction of these new features in the Teams portfolio will be welcomed by many as they begin to navigate new challenges in the workplace.
To further support companies navigating hybrid working, Microsoft has announced cameo: "a new PowerPoint experience that integrates the Teams camera feed into a presentation to allow the presenter to customise how and where they want to appear on the screen with their slides. "
Solving the hybrid work paradox
These new features, and their announcement, is all part of Microsoft and LinkedIn's drive to solve the hybrid work paradox.
To better understand how employers are thinking about navigating this new world of work, LinkedIn surveyed more than 500 C-level executives in the U.S. and U.K. 
As to be expected, flexibility was at the top of everyone's minds: 87% of people said they would prefer to stay remote at least half the time. A majority of employers are adapting: 81% of leaders are changing their workplace policies to offer greater flexibility.  
With all of its data from both its own and LinkedIn's surveys, Microsoft is keen to support organisations to solve hybrid working issues - just as they have had to themselves.
Already available is Microsoft's Return to the Workplace solution, built on the Power Platform, it gives organisations a set of Power Apps and Power BI dashboards to keep employees safe. This includes guidance on vaccine attestation, case management, health screening, facility safety management and more.