Nik Willetts: delivering the future, today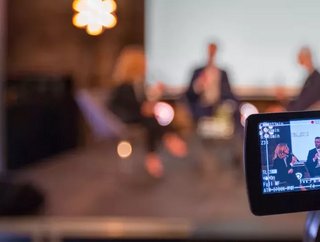 TM Forum CEO, Nik Willetts, has gathered the telecom industry's foremost minds to unpack the lessons of the past 18 months, and look to the future.
The TM Forum Digital Transformation World Series 2021 event is fully underway, gathering together leaders from throughout the telecom sector to tackle the biggest challenges and opportunities facing the industry today. And it's rare (virtually unprecedented, in fact) that an industry forum convenes with so many pressing issues on the agenda. 
Around the world, the 5G rollout continues, provoking passionate discourse over everything from the pace of its rollout and the role that infrastructure companies have to play in it, to the digital divide, customer experience, and monetisation. Beyond 5G (if such a place exists) the industry is still grappling with the implications and outcomes of the COVID-19 crisis, not to mention the explosion of the IoT, or the exponential growth of data, or new ways of building relationships with customers, or… you get the idea. The world's communications players are spinning a lot of plates right now. It's a tangled web. And metaphors are often overused in place of real insight. 
If there's one place where the thorny (not to mention wildly) exciting issues facing the industry are going to be unpicked, parsed, and turned (alchemy-like) into actionable wisdom, it's at the TM Forum DTWS. 
"The last 18 months have been full of contradictions, because life has seemed slower at the same time busier than ever, giving us a newfound appreciation for the things around us and, even through these darkest of times, of the many heroes who have faced these challenges," reflects Nik Willetts, President and CEO of TM Forum, walking through a deserted street in central London - hauntingly reminiscent of the city during lockdown in April of last year. 
In addition to the indispensable work done by healthcare workers, first responders, hospitality staff, and delivery drivers over the past year and a half, Willett proposes that there's another element of society worth celebrating. 
"We've gained a newfound appreciation for a slightly different hero of this pandemic, and that's connectivity," he says, although - much like healthcare professionals throughout the UK - he adds that the time for resting on laurels is nowhere near. "Let's keep our industry moving forward to keep the world around us moving forward," he says, walking past a large art installation showing Londoners with and without their face masks, a commentary on the social isolation which, since April of last year, has for some only been relieved thanks to the connectivity Nik is talking about. 
"The capabilities of this industry to keep economies moving, people in work, kids learning, us able to deliver healthcare services to others, have allowed us to transform the way in which we look at our ability to change, as an industry," he says, "because what other industry could the doubling in demand for their services overnight?" 
Anthony Goonetilleke, Chief Strategy Officer and Group President at Amdocs, reiterated Willetts' earlier congratulations, and agreed with his assessment of the responsibility that now lies at the industry's feet. "I don't want to big it up too much, but this industry's kind of become the cornerstone of society," he said on a DTWS 2021 panel. "Connectivity has really become the heart of everything."
Willetts now challenges the telecommunications sector to look to the mad scramble to handle historic spikes in traffic, remote working, and the rest of the chaos of Covid with pride, as a source of "profound new purpose," and admits he has a newfound appreciation for "the services that we deliver and the impact they have on society around us." 
Now, however, the real work begins. "How do we harness all the lessons learned from the last 18 months, all the new discoveries of how we can change so quickly?" Willett asks. From his point of view, he continues, learning, growing, and capitalising on the (sometimes hard-learned) lessons of COVID-19 "starts with being truly customer obsessed." The depth of understanding that the industry has developed of its customer base "over the last 18 months rivals that which we built over the last 18 years." Now that the telecom industry has this intense, data-driven, customer-focused understanding of the consumers (and enterprise customers) it serves, it can start to deliver solutions to those customers' problems. 
"Our customers' needs are changing. We've learned more about the needs of our customers, but also more about the divisions between them," Willetts explains. "The digital divide is real. Those that don't have access to the right devices or access to affordable connectivity can end up simply being left out of digital society altogether." This divide, he adds, isn't just restricted to individual consumers living in economically disadvantaged conditions or rural isolation. 
"We have to think about the digital divide that exists through the enterprise customers we have today," he says. "Think about services like healthcare, education, basic access to services that today is still too difficult digitally."
Harmeen Mehta, Chief Digital and Innovation Officer at BT, speaking during the first week of DTWS 2021, also commented on the increasing pace fo work and digitalisation as companies throughout the sector look to adapt and grow faster and, more importantly, digitally. "Very often what happens in large organisations is that we think of two ideas and put all our energy into making those successful. Then, it becomes 'these ideas can't fail because we only have two ideas!" she explains. "We're actually moving away from that and saying 'let's have 10 ideas and see which two of them work.'"   
From the digital divide to the transformation of the passive partner ecosystem, there's no shortage of work to be done. But that's why TM Forum exists: to bring together the people and organisations with the capacity to make the changes that need to be made. 
About Nik Willetts
An experienced leader in the technology, media and telecoms market, Nik is passionate about the digital revolution and its profound impact on our lives and businesses. As an industry thought leader, he is a frequent writer, speaker and moderator at industry conferences and events. In 2013, Global Telecoms Business named Nik to their Top 40 under 40 as one of the most exciting leaders in the communications industry. Previously, Nik served as the Deputy CEO of TM Forum where he was responsible for leading the Forum's strategy, digital transformation and value-delivery for its core communications industry collaboration programs. Nik has also held a number of executive positions within the Forum, including responsibility for strategy, marketing and communications, global events and IT. Prior to joining TM Forum, Nik ran a successful consulting business working with multi-national companies including BT, WestLB and The Carphone Warehouse.