Qualcomm and Volkswagen join forces on automotive technology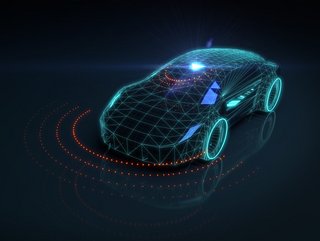 Qualcomm Technologies and Volkswagen's software company Cariad are joining forces to work towards an autonomous and sustainable automotive future
Qualcomm Technologies made a new deal to provide system-on-chips (SoC) to Volkswagen Group's (VW) software company Cariad, whose platform is designed to enable assisted and automated driving functions up to Level 4.
The SoCs from Qualcomm's Snapdragon Ride Platform portfolio will be an important hardware component in Cariad's standardised and scalable compute platform, which is targeted for VW vehicles from the middle of the decade.
"The connected and automated car of the future is a high-performance computer on wheels. Behind it lies enormously complex computing power," said Cariad CEO Dirk Hilgenberg. "With our automated driving solutions, we are striving to let customers take their hands off the steering wheel in the future. Our software and Qualcomm Technologies' high-performance SoCs are the perfect match to bring this new automotive experience to customers around the world."
Aiming for an autonomous and sustainable automotive future
Last year, Volkswagen presented its new auto strategy, aimed at leading the Group into an autonomous and sustainable mobility future. Going forward, the Group will span everything from manufacturing and selling vehicles, to producing battery cells and offering energy services, to providing mobility solutions and developing and continuously updating software.
With Qualcomm Technologies' high-performance SoCs, the Group will be able to deliver a range of secure and scalable automated driving functions. Cariad will use SoCs from the Snapdragon Ride Platform portfolio, which are optimally suited to the needs of the software developed by Cariad.
"We look forward to supporting Cariad and its suppliers to deliver scalable and secure automated driving functions for Volkswagen Group vehicles through their selection of our open and programmable Snapdragon Ride Platforms," said Nakul Duggal, senior vice president & GM, automotive, Qualcomm Technologies, Inc. "As the amount of innovation and complexities increase, strong collaborations such as ours with Cariad are a necessity to not only address aggressive time-to-market goals, but to deliver safe and reliable automated driving experiences for all."
Creating a safer automotive industry
Cariad is an independent automotive software company in the Volkswagen Group which is developing a technology stack for the automotive industry with the mission to make the automotive experience safer, more sustainable and more comfortable for people.
Established in 2020 under the name Car.Software Organisation, Cariad has around 5,000 engineers and developers working on a unified software platform for all Volkswagen Group brands, comprising an operating system, a unified architecture and an automotive cloud.
The company is also developing digital functions for the vehicle, including driver assistance systems, a standardised infotainment platform, software functions for linking powertrains, chassis and charging technology, as well as the new digital ecosystem and digital services in and around the vehicle.