Retail: How technology enables new shopping experiences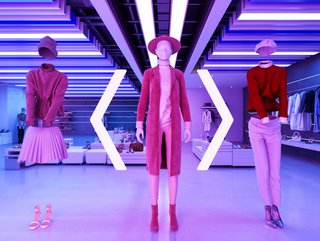 By Keith Cahoon, EMEA Vertical Retail Lead, Juniper Networks, explores technology in the shopping industry and how it affects customer experience
It is often said that Europe should look overseas for the best retail experiences. In reality, the vision of many retailers in Europe is to offer every customer the best shopping experience at any touchpoint. A multichannel experience is the new normal, and hybrid sales continue to grow rapidly in comparison to in-store only sales. Consumers don't simply want to shop for products; they want to seek out a more engaging experience, from finding a local store, to making purchases, to being in-the-know about promotions. Innovative digital solutions for retail need quality of the network, the backbone that supports all the digital tools and services available to customers and employees.
Network Technologies are Revolutionising Retail
In this highly competitive environment, retailers only have a few seconds to attract and retain a purchaser. The quality of experience is essential and must be supported by a network where speed of execution and security are vital. One of the network technologies that is being used by retail is indoor tracking through Wi-Fi.
GPS is the historical technology of geolocated targeting, and the one best mastered by retailers. Many of them are using popular apps (Google Maps, Waze...) and combining these with guidance and contextual advertising. GPS provides global coverage of the territory and does not require any additional investment in terms of infrastructure. However, it does have a weakness: its accuracy. The margin of error is between 10 and 30 meters depending on the quality of the signal. It is therefore difficult to ensure "indoor" geolocation under these conditions, but GPS is undoubtedly the starting point for a good drive-to-store strategy.
A simple and scalable cloud architecture is a powerful advantage for the scope and complexity of a retailers' vision.
According to Euromonitor, 45% of consumers are in favour of being guided to a specific product by a robot or a digital service. Several technologies are providing retailers with the precision that is needed to track and guide shoppers inside malls and department stores. Technological developments in networks now allow the same potential for accuracy to be achieved by combining Wi-Fi and Bluetooth signals from smartphones, allowing location accuracy to within a meter. The network mesh can be defined virtually and becomes much more flexible for any retailer wishing to modify the layout of its points of sale.
Robust Wi-Fi is also crucial when it comes to effectively demonstrating relevant products, giving them the best chance of impressing customers. The opposite of impressive is when smart products aren't efficiently operating. Retailers have adopted Juniper Networks' Mist Cloud Architecture, utilising Juniper Mist Wired Assurance to gain visibility into the connected device experience and streamline any troubleshooting. Problems with devices are immediately and easily solved through the Mist dashboard, allowing sales associates to demonstrate the utility of smart home products and satisfy the pent-up purchases of shoppers.
From Scan & Go to Augmented Reality: Retailers want to Provide New Shopping Experiences
For all retailers, the quality of the network is prerequisite for creating positive shopping experiences that will attract and retain consumers.
One example is the growing number of 'Scan & Go' applications that remove the need to go to the checkout from the shopping experience. The customer can scan the barcode of a product and the application transfers all of the commercial and marketing information to them, while offering payment options. Scan & Go can also be used to improve the operational processes of teams at the point of sale or in the warehouse.
But for a large quantity of items being purchased, Scan & Go via smartphone can be restrictive. Already seen in Amazon GO, the connected shopping cart can also be equipped with detection systems (computer vision or Bluetooth reading). Again, it automatically generates and updates the customer's bill as they add or remove products from the basket. For its part, the retail brand can follow the movement of its shopping carts in real time and deduce valuable behavioural information to optimise its point-of-sale devices.
Augmented reality (AR) also stimulates retailers' creativity. It facilitates the display of contextual data. A connected shopping cart could display on its screen all kind of animations directly interacting with the products and offers located around the customer. It also allows customers to "test" products without having them physically to hand and thus stimulate in-store ordering. AR technologies require the transmission of a large volume of information to consumers' terminals. The slightest failure of connectivity can turn the "wow" effect into a disappointment.
From marketing to sales, including the supply chain, these business departments within retailers are responsible for transforming their organisation and increasing their performance. As a result, sole responsibility for the networks doesn't lie on the IT departments. Marketing and sales act as the architects of their brands' future. However, whilst these two entities participate in the same project, they do not always share the same language. As a result, there is often a silo between them that hinders the company's ability to innovate. Therefore, it is essential that the business departments that shape the future of retail can participate in discussions around networking solutions in order to achieve their full potential.