Reuters flagship technology event expands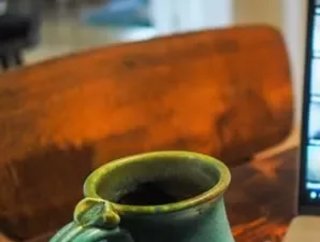 Reuters event challenges business leaders to build fairer, more advanced and sustainable society
Reuters, the world's largest multimedia news provider, has confirmed an expansion of its flagship technology and innovation event, being held virtually from October 27th-29th
Now featuring a third full day of programming, Reuters MOMENTUM challenges global innovation leaders to reimagine the status-quo and deliver a healthier, happier, more equitable, and sustainable future for all through technology. 
Running October 27-29, Reuters MOMENTUM brings together more than 25,000 executive attendees to hear from the world's most influential technologists, policymakers, NGOs and business leaders. Content is curated exclusively for Reuters MOMENTUM, with the event producer pushing every speaker to reveal real insights and invaluable business intelligence attendees. Ultimately, the producers aim to ensure that attendees gain the tools, tips, strategies, tactics and best practices they need to impact lives through innovation and future-proof their businesses. 
Furthermore, access to the event and content platform was launched early, allowing attendees to consume the actionable takeaways they need to succeed right now. 
Developed in collaboration with the Reuters award-winning newsroom, Reuters MOMENTUM is broadcast live to share strategies towards a better future as society gets ready for the 'next normal' after a period of unrivalled disruption. All sessions are recorded and made available on-demand to attendees shortly after broadcast. 
Leading speakers and executive contributors include: 
Page Motes, Head of Corporate Sustainability, Dell Technologies

Joe Geagea, Executive Vice President, Chevron

Nigel Duffy, Global AI Leader, EY

Ranjeeta Singh, Chief Product Officer, The Climate Corporation

David Eyton, EVP Innovation & Engineering, bp

Yuri Sebregts, EVP & Chief Technology Officer, Shell

Scott Spradley, Chief Technology Officer, Tyson Foods

Damien Kieran, Chief Privacy Officer, Twitter

Julie Brill, Chief Privacy Officer, Microsoft

Andy Purdy, Chief Security Officer, Huawei Technologies USA

Lynn Oldham, Chief People Officer, Zoom

Bret Arsenault, Chief Information Security Officer, Microsoft

Susan Doniz, Chief Information Officer, Boeing

Mark Gainey, Co-founder and Chairman, Strava

Dr Paula Franklin, Bupa's Chief Medical Officer, Bupa

Vish Sankaran, Global Chief Innovation Officer, Walgreens Boots Alliance

Karen Dolva, Cofounder, No Isolation

Carissa Rollins, Chief Information Officer, United Health Group

Michael Moreland, CEO & Co-founder, Field Intelligence

Roshan Navagamuwa, Chief Information Officer, CVS Health

Darshak Sanghavi, Global Chief Medical Officer, Babylon Health

Lori Beer, Global Chief Information Officer, JP Morgan Chase

Saul Van Beurden, Head of Technology, Wells Fargo

John Stecher, Chief Technology Officer, Blackstone

Jeff Wecker, CTO and Head of Engineering, Two Sigma

David Almeida, Chief Strategy and Technology Officer, Ab InBev

Scott Spradley, Chief Technology Officer, Tyson Foods

Yael Cosset, CIO & Chief Digital Officer, Kroger

Ryan Lefers, Co-founder and CEO, Red Sea Farm

Sky Kurtz, Co-founder and CEO, Pure Harvest Smart Farms

John Mangelaars, CEO, Skyscanner

Jane Sun, CEO, Trip.com Group

Glenn Fogel, CEO, Booking Holdings and Booking.com
Josh London, Head of Reuters Professional and Chief Marketing Officer of Reuters, said: "After a period of unprecedented disruption, we have an opportunity to reimagine what's possible and collectively build a healthier, happier, more equitable and sustainable future for all. I'm excited that we can bring leading tech innovators and pioneers together at Reuters MOMENTUM, where they can share their insights and perspectives on how technology can positively shape the future."
Confirmed attendees include global chief executives, chief information officers, chief technology officers, chief innovation officers, chief people officers and their teams from some of the world's largest and most influential companies. 
The virtual summit has four central, interlinked content pillars: Society, Economy, Sustainability, Trust & Ethics. For more information on the event, visit https://reutersevents.com/events/momentum/.
Reuters MOMENTUM follows the launch of Reuters IMPACT, which will mobilize global business leaders to deliver on climate action in October, ahead of the UN Climate Change Conference (COP26). Further, it follows the success of the inaugural Reuters Next leadership summit in January, which attracted more than 40,000 professionals from over 150 countries. Attendees came together to discuss future opportunities for change and growth and address the rifts and problems that our world and our societies face. Reuters Next returns December 1-3, 2021. 
To register for MOMENTUM go to the following link:
https://1.reutersevents.com/LP=30558?extsource=mediapartner_technologymagazine_preeventpressrelease
Follow news about Reuters at https://www.reutersagency.com/en/media-center/ and @ReutersPR.