SAP: driving human-centric digital transformation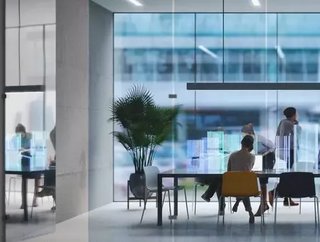 Lorraine Longato and Nicholas Nicoloudis on the art on human-centric innovation and harnessing technology to change lives...
There is more to any effective digital transformation than simply adopting the newest or most innovative technology. Even if an enterprise employs the latest AI or machine learning systems or journeys into the hybrid cloud, to adopt technology for technology's sake will bring little value. Technology must have purpose, must solve an often-obvious problem or improve business operations - both for the organisation and the employees. Above all, technology must deliver great experiences. Lorraine Longato, Innovations Experience Leader at SAP APJ, calls the realisation of this fundamental point by enterprises, the 'oh my god' moment. 
SAP APJ - indeed, the entire SAP organisation - uses technology, driven by a unique human-centric approach, to deliver these moments to customers. Longato and her colleague Nicholas Nicoloudis, Senior Business Innovation Strategist at SAP APJ, explain more about how this revolutionary approach is guiding a new wave of digital transformation for the business and its customers. Both are highly experienced leaders and innovators who share a passion for how technology can be used to change and empower. At SAP they are responsible for digital technologies and digital transformation across the APJ region.
Nicholas expands on the human-centric vision that informs SAP's work. "From the time I joined in 2012 to now, SAP has changed and adapted significantly," he explains. "Previously, we'd always had a very strong technical proposition but had not necessarily always been so focused on the end user. That's really shifted now to a place where we incorporate human-centred design methodologies - it's really become the primary focus and moved the concept of 'the human' to the absolute centre of our equation."
"Fundamentally, it's at the core of everything we do," Lorraine confirms. "Unless we have the understanding of that human experience and the connections that are made between the person or people and the technology it becomes very difficult to create solutions that deliver value. And it's that focus that has really become the innovation advantage that we're able to drive home."
There are several pivot points in SAP's timeline that assisted with this human centred transformation, including the adoption of Design Thinking, in which Hasso Platner invested US$35mn to establish the . In addition, SAP's partnership with Apple led to the establishment of a design language, , and provided rich native applications to extend productivity. Finally, to assist this transformation SAP acquired Qualtrics, an industry leading experience management company that uses data analytics and survey software to optimise customer, employee and brand experience, close to two years ago. 
"It allows for the collating and feeding into the ecosystem of information related to peoples' experience of technologies or platforms and more, which can then be connected back to the core systems on the operational side," Lorraine notes. "So many organisations suffer legacy issues, both in their systems and their culture, and a key part of digital transformation is connecting these environments with the people that are running these systems, then running at hyperscale. Technologies like advanced analytics, biomechanics and so on confuse people unless they truly understand how they work and how the experience is connected to that capability. With Qualtrics we connect the experience and drive the discovery of creating concepts that matter - it's intelligence utilisation at its finest."
The pace at which digital technology has transformed organisations has exponentially increased in recent years. It is, in some circumstances, little wonder that some enterprises can find the scale of that technology challenging. This is where SAP brings considerable value, both in its human-focused approach and its preference for working closely with customers to find a solution that will deliver. 
Nicholas is a staunch advocate of this approach, favouring the building of close relationships and an approachability that delivers considerable success. "One of the most successful transformation projects I've been part of was with a large chemical company that had plenty of people working remotely out of the field, but really siloed so that there was little communication. To facilitate this, we held a design thinking workshop that brought everyone together and let them all talk through the challenges, issues and so on that they face. The challenge with not communicating when it comes to adoption of technology is that it leads to assumptions of how things work and what is needed that are often wrong." 
"There's no point making a cool app or new piece of software if you don't know what you're looking for and why you need it," says Lorraine. "So many organisations have been around for a long time - 40 years or more; they were here before the cloud and they want to be around after, so it makes no sense to go and invest in monolithic cloud technology because others are. They want to maximise what they have and optimise with the new. Our job is to know how to work in a hybrid and flexible environment so that we can give them the relevant and right options. We strive to be perpetually learning from our customers and the industry. If you're truly looking to create value through technology, then working closely, ensuring they understand the value in adoption is crucial."
Understandably, with such a human-centred approach to technology implementation, culture plays a crucial role. "Everyone plays a part," Nicholas explains, "and companies have to work really hard in bringing everyone who is part of the process into the change. One of the great case studies I've seen involved an overseas airline that was adopting mobile devices. One of its best and most experienced engineers was close to retirement but wasn't necessarily on board with the new technology adoptions. But, they educated him, gave him access to the tech and made him part of the conversation and he ended up becoming an advocate for change. It's all about learning, adapting - it's what a good manager should absolutely do as part of a digital transformation."
Both Nicholas and Lorraine are highly experienced in the technologies that facilitate any digital transformation. Nicholas, for example, specialises in machine learning, automation and robotics at SAP and has previous experience of technology and software development work. Lorraine is an experienced industrial engineer who has managed extensive transformations and, at SAP, specialises in blockchain initiatives and the understanding and adoption of intelligent technologies. As for the key technologies driving change, they both point to intelligent robotic process automation (RPA) as central. 
"As part of our suite of services we refer to it as Intelligent RPA," says Nicholas. "It includes things like document information extraction, systems that intelligently talk to each other, as well as bots that can interact with humans. We call these attended bots - it's something we like to promote. It's essentially a bot that keeps the human in the loop. Another tech trend is Conversational AI, which revolves around the ability to be able to talk to the technology rather than look through a web page or browser. It's a big game changer - the whole idea of never having to search for things, to check where your purchase order is or how many days leave you have. It significantly raises productivity and efficiency."
"The beautiful thing about what the technology, and our company, does is to open up so much functionality for people," Lorraine adds. "Even in instances where organisations are cloud native they're still hamstrung by things like the amount of emails they receive. Anyone in a cloud environment can download these tools from us and almost immediately see the benefits in terms of fast-tracking organisational processes. It's all about escalating the quality of tasks and repetitive motions through the use of intelligent systems, and that frees up peoples' time to focus on being more productive."
In the APJ region SAP demonstrates these technologies and more through its Singapore-based Experience Center, a state-of-the-art innovation space that demonstrates to customers the potential of an SAP-powered digital transformation. Typically, the experience centres are used to show clients the role that SAP takes in building an intelligent enterprise and allows them to engage with thought leaders such as Lorraine and Nicholas. The pair recount that, despite COVID-19 limiting social contact, customers and potential customers are still engaging with the experience centre through video technology, where they can interact with innovations including intelligent robots. 
Of course, experience centre aside, the global COVID-19 pandemic has had a serious and lasting impact on countless enterprises. Reflecting on interacting with customers and his work at SAP, Nicholas recognises that travel and social restrictions mean that everyone is more equal. "It's democratised a lot. I travelled for work regularly, as did Lorraine, but now everyone has to use the same technologies and platforms to connect - it's made things more equal."
"It's defining the new normal, and it's really heightened the importance of harnessing intelligence," Lorraine agrees. "If we can't demonstrate how cloud connectivity and remote working technology works under these restrictions, then these clients never will get it."
Change, too, has occurred at SAP as a result of the pandemic. And while the company is firmly entrenched in the technology sphere, much of this has been around defining the concept of 'social' under lockdown conditions. Both elaborate on a series of virtual social events - from yoga and walks, to poker - that have in many cases improved wellbeing and lifestyle, and improved engagement across the organisation. Lorraine reports that even collaboration with partners like Dell, Apple and Accenture has ramped up in the new normal, showcasing how data intelligence is the basis of doing business today and how most organisations are actively asking 'what should we do now?'. 
In addition, both Lorraine and Nicholas comment on the exciting nature of working with startups and design app houses, explaining how it is broadening people's view of SAP's capability to connect experience data and operational data seamlessly. Some examples of this, according to Nicholas, include collaborations with Bourne Digital, Perfekt and Keytree, which help to add a 'purpose element' to the company's solutions.
Nicholas and several colleagues have taken this one step further through the development and rollout of Bridge-IT. This is a dedicated COVID-19 app that uses the aforementioned Qualtrics technology to provide accurate facts and information, as well as personalised guidance, on how to cope with the virus. "Like many, when COVID hit we were searching for accurate and timely updates," he explains, "and there was no central repository for all the information that businesses and employees need. We integrated our bot technology, Qualtrics and worked with our global health team to develop the COVID guidance tool, which enables employees to feel safe, to understand and implement the correct safety procedures and it's been a real success to date."
Indeed, the success of Bridge-IT has seen it taken on by a hospital in the US, and gain interest from SAP teams in Europe, South Africa and the Middle East. It has, says Nicholas, been a catalyst for further innovation between SAP regions and shown the global appetite for consuming technology and innovation remains strong, particularly when it has social or societal purpose. 
The latter plays an important role in SAP's and the pair's work. Lorraine, for example, enthuses about the cultural thread that underpins the organisation based on innovation that impacts lives. "Take, for example, a programme we have called the One Billion Lives Initiative," she says. "It's an annual challenge where our employees' team up and come up with various concepts that can make a real impact on people's lives, such as ideas and innovations to do with empowering women in remote locations, or apps that can trace compliance to the modern slavery act, or plastics waste and so forth. The principle is to impact one billion lives, and it's all about how we can really use technology to make our mark on the world."
For both, and for the company, that vision continues to drive its success. Digital transformation is a journey that doesn't end, regardless of the complexities of new or innovative technologies or the severe impacts of global pandemics. As Lorraine concludes: "It shows that, regardless of the situation, we are all capable of going above and beyond to deliver results. SAP is one of the most amazing places to work with that goal in mind. There are few other environments in which I'd get to marry my passion for social outcomes in what we do and how technology can impact lives."