Starlink sets up a satellite base on Isle of Man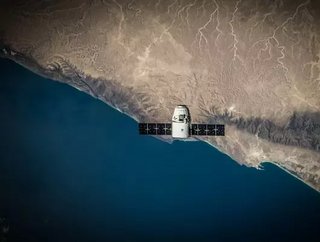 Musk's Starlink, part of Elon Musk's SpaceX, sets up ground station on Isle of Man to help it beam internet from satellites to homes and offices
Starlink, which is part of Elon Musk's SpaceX, has set up on the Isle of Man ground station and can be seen on the Starlink.sx website.
The government of the Isle of Man said Starlink has been working with local communications provider Bluewave, adding that the pair have together licensed some of the island's available spectrum. Bluewave has a ground station just outside the capital of Douglas that can be seen on Google Maps. It acquired the site last year from SES Satellite Leasing. SES.
The site has between four and eight radomes, according to a local source who works in the satellite industry (who remained anonymous as they are permitted to discuss the matter). Radomes are structural, weatherproof enclosures that protect a radar antenna, which sends and receives data transmissions. The location is said to have an 'excellent horizon scan, because it is totally surrounded by the sea. The island is just 32 miles long and 13 miles wide. It will enable Starlink to provide blanket internet coverage across Britain. The Isle of Man is also said to have a 'very efficient' telecoms regulator which is also fast in missing relatively cheap licenses and has a low tax jurisdiction.
A spokesperson for the island's Department for Enterprise described the move as very exciting and positive news and added it would provide more choice for local consumers and jobs within the telecommunications sector.
What is Starlink?
Its ambitions are said to be to provide the world with faster internet, by improving access in parts of the world that aren't currently served by broadband providers. It allows people to connect to the internet via a satellite dish placed on or near someone's property. The internet is beamed into the dish via a network of satellites put in orbit by SpaceX. The company says it plans to spend $10bn putting 12,000 small satellites into low-Earth orbit beaming high speed, low-latency internet to the ground. It has launched 1,700 so far and is used by 90,000 customers across 12 countries.