Thoughts on leading in a digital world from Cheetah Digital
By Patrick Tripp, SVP Product Marketing, Cheetah Digital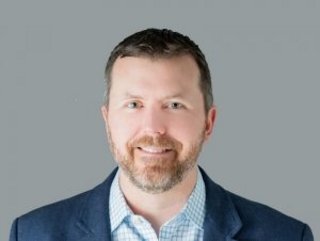 Patrick Tripp, SVP, Product Marketing, Cheetah Digital discusses digital transformation leadership and how to stay on the yellow brick road to success
Great digital leadership requires a solid understanding of digital transformation. But when it comes to leading digital transformation, are organisations headed down a yellow brick road to fortune and glory, or going down a road' to nowhere?

Type 'digital transformation' in Google and, in less than a second, you get 597,000,000 results. COVID-19 has further impacted the rapid appetite to embrace digital transformation, with recent research indicating in the UK, more than nine-in-ten organisations now believe digital transformation is a key priority. The UK organisations surveyed saw the need to transform digitally as a priority not only in response to the need to work from home, but also in order to deal with the huge disruption facing business ecosystems across the industrial gamut.
In fact, the B2C marketing technology sector has transformed rapidly from the early days of transactional, volume- based messaging to a conversational engagement strategy. This relationship based approach to customer engagement has helped organisations drive profitability while also reducing the cost of acquisition.
Despite these changes, the report warns companies in Europe risk being left behind by this sudden sea change. While still seeing an increase in board-level focus, Europe has dropped from being the region where this was most likely at the start of the year, to the least likely now – with 54% of executives prioritising digitalisation. This places it behind the US and the APAC region – at 56%.
So the question is, are businesses actually driving digital transformation, or are they suffering from 'transformation fatigue'?

Transformation fatigue

The usual statements from businesses "undergoing digital transformation" are along these lines:

"We are kicking off a Digital Transformation Journey where we will buy new marketing technology to solve our data problem and our customer churn issues."

"We are in the middle of our Digital Transformation Journey, which has been ongoing now for about two years. And we still haven't fully implemented that product. We aren't in a position to buy new platforms."

The list could go on and on. So when we hear the three buzzwords: 'Digital Transformation Journey', it conjures up images of Elton John singing "Goodbye Yellow Brick Road" and yearning for the simpler life of business as usual and steady state.

But nobody wants to leave the yellow brick road to digital fortune,down a 'mutated and lost' path. We all want our organisations to achieve 'gold and platinum success', like Elton, where we can adapt and transform quickly to provide music to the ears of our customers and wider industry ecosystem.
Are you transforming or mutating?

Let's start by distilling the difference between 'transforming' and 'mutating.'
The concept of 'transforming' is associated with providing clear value to the business and driving efficiencies and a streamlined customer experience.
The concept of 'mutation' is associated with groupthink, rigmarole, muddled inefficiency and unacceptable business practices. The 'mutated mindset' generally ends with a re-launch or a new technology platform, which was supposed to solve a supposed problem that another piece of technology couldn't.
In summary, here are some keywords one would associate with each 'end state':
Transform

Big vision and Common Goals
New and Improved
Agile and Robust
Efficient and Scalable
Mutate
Mixed Vision and no alignment
Old and New
Clunky and Unknown
Groupthink and Rigmarole
When leading your organisation's digital transformation strategy, here are some top level questions to ask yourself to clarify whether you are transforming in a constructive way, or merely 'mutating and lost' away from the yellow brick road to success:

Common goal: Do you have a portfolio of martech platforms that overlap in a multitude of ways but don't have a clear common goal of how your tech stack is achieving value for the business and optimising the customer experience?
Value: What value and impact does this transformation bring to your business? Can the value be articulated easily or is it muddled and 'mutated'?
Vision: Does the business share a common vision of delivering the best customer experience?
Alignment: Are you Transforming like Elton did throughout his career, and your business goals are aligned with your Executive Team, IT Team, Board of Directors and Customers? Is the value aligned from the top down?
Collaboration: Are you working with the correct external vendors who understand the start and end states that your business is in? Are these vendors aligned with you and your business to achieve success in a joint partnership where both parties have a value exchange?
Clear trajectory: Are you on a 'journey' or do you have a clear flight path and destination and know exactly where you are heading and what is required to achieve that 'end state'?
Robust growth with a turbocharged transformation strategy

If we focus on the business value and the top-down approach to transformation strategy, we will always come out the other end with a defined path to our destination that is clear for everyone involved, champagne in hand, or in Elton's case, a couple of vodka and tonics.

Once we have our value and alignment in order, we can then move to align with third-party vendors and share our vision with them. They can bring us the tools to transform and create long-lasting partnerships for perpetual success and continue on the yellow brick road to success.
Ed: Patrick Tripp is SVP of Product Marketing at Cheetah Digital, focused on the go-to-market strategy and team for the Customer Engagement Suite. A frequent industry event speaker, Patrick has over 20 years of experience in the technology, consulting, and marketing industries.