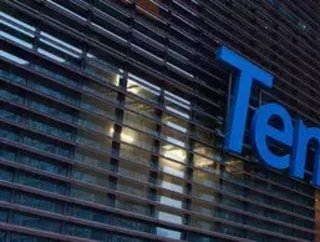 As Chinese tech company, Tencent, agrees to buy UK video games firm Sumo for more than £900m, we take a look at the company's history and growth
1998 – Founding
Tencent was founded in November 1998 in Shenzhen, China, by Pony Ma, Zhang Zhidong, Xu Chenye, Chen Yidan and Zeng Liqing.
2000s – Growth
Although the company remained unprofitable for the first three years, the conception of their QQ mobile product, its cellular value-added service and licensing of its penguin character meant they started to see profit generation.
By 2008 Tencent had rapidly increased its offerings by licensing games and by 2009 they became the largest online game platform in China.
2010-2014 – Going from strength to strength
The company launched a social media app in 2011, Weixin (now branded as WeChat). By 2012 the combined user accounts of Weixin and WeChat exceeded 100 million.
December 2013 marked Tencent as the world's largest online game developer and publisher by revenue. In the same year, the company officially launched Tencent cloud services.
In the following year, it co-founded WeBank, China's first online-only bank, and invested in a strategic partnership in the Jingdong group.
2015-2021 – Increased investment
Tencent co-founded insurance platform, WeSure in 2016 following the establishment of Tencent Pictures and Penguin Pictures back in 2015.
Also in 2016, the company invested in a strategic partnership with Supercell.
With all its success, Tencent entered the world's top 10 most valuable companies in mid-2017. In the same year, they constructed an open and innovative artificial intelligence platform for medical imaging technology in China.
At the start of 2018, the combined monthly active user accounts of Weixin and WeChat exceeded 1 billion, firming its position as the most popular chat app in the country.
By June 2020 Tencent had acquired the video-on-demand service iflix in Kuala Lumpur, Malaysia.
Buying UK video games firm, Sumo, in July 2021 expanded the company's presence in the global video games market. The company already owns Riot Games (developers of the League of Legends franchise), as well as having stakes in other games developers including Epic Games (maker of the Fortnite series) and Supercell (maker of mobile game Clash of Clans).