Toca: Fast-tracking digital transformation for organisations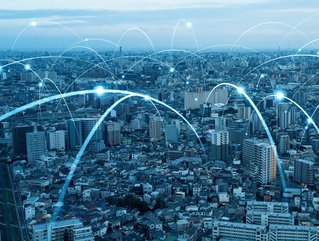 Mat Rule, CEO & Founder of Toca, spoke to Technology Magazine about how his company helps to fast-track digital transformation for organisations
Can you tell me about your company?
I began Toca in 2018, with a vision to help organisations simplify systems integration, speed up app development and streamline business processes. I identified there was a gap in the market for a solution that allows organisations to address pent up demand for new technologies quickly and cost-effectively. With our no-code apps and automation fabric, Toca has helped the likes of Honeywell, various NHS trusts and legal firms deliver digital transformation projects quicker, at lower cost and with no technical debt. From creating new, self-service client portals to digitising patient pathways so their journeys are visible to clinicians, Toca enables organisations to rapidly build enterprise-ready apps that smoothly integrate with automation projects and transform business processes.
What is your role and responsibilities at the company?
As the CEO of Toca I try to take an active role in all aspects of the business – it's like another child to me. I have always had a passion for technology and problem solving, and so most of my time is spent thinking about new features we can bring to the platform, how we can better serve our customers and their digital transformation needs. Another part of my role is having great conversations like these, speaking at events and engaging with analysts. I like to meet other thought leaders in the industry and discuss the issues that organisations face when it comes to accelerating innovation, as well as potential solutions.
How does your platform help organisations fast-track digital transformation?
Toca helps fast-track digital transformation by democratising IT and removing the burden on high code developers to integrate and embed no code apps into everyday processes and automation workflows. Our platform combines no code apps with an automation fabric, enabling organisations to overcome challenges standing between them and digital transformation success.
One such barrier is the developer skills shortage, which impacts businesses' ability to deliver new innovations at the speed and volume required. With the Toca platform, technically minded individuals in an organisation can use drag and drop application components to develop business apps – without formal coding training. These 'citizen developers' are able to create no code apps that meet business needs and streamline processes, as well as reduce the strain on already stretched developer teams that are struggling to recruit high coders.
Digital transformation is often also held back by integration challenges and data silos between the legacy systems, modern applications and APIs used by today's organisations. Toca can help here by combining its no code apps with an automation fabric, which is woven throughout the organisation to enable control of any system, shaping of any data, and delivery of any process.
What can we expect from Toca in the future?
We're really excited to continue working with our customers, disruptive companies that have historically been held back by technology. Expensive, clunky or laborious systems may have prevented them from responding to market opportunities quickly enough, and it excites me that Toca can help free them from these challenges and accelerate innovation. Our goal is to help as many organisations as possible to automate workflows, build business apps and portals at speed, scale and innovate without being held back by legacy tech or processes.