Tyson Foods invests in lab-grown meat company Future Meat Technologies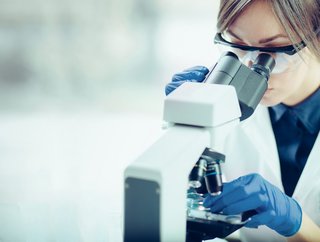 Tyson Foods has invested in Future Meat Technologies, an Israeli-based biotech firm that produces meat directly from animal cells wit...
Tyson Foods has invested in Future Meat Technologies, an Israeli-based biotech firm that produces meat directly from animal cells without the need to raise or harvest live animals. 
Tyson Foods venture capital arm, Tyson Ventures, supported the Jerusalem-based startup by co-leading a US$2.2mn in seed investment. 
Other investors in the seed round included the Neto Group, Seed2Growth Ventures, BitsXBites, and Agrinnovation.
"This is our first investment in an Israel-based company and we're excited about this opportunity to broaden our exposure to innovative, new ways of producing protein," said Justin Whitmore, Executive Vice President and Corporate Strategy and Chief Sustainability Officer of Tyson Foods.
"We continue to invest significantly in our traditional meat business but also believe in exploring additional opportunities for growth that give consumers more choices."
SEE ALSO:
Tyson Foods, the world's second-largest meat processor, has made significant steps in the race to develop alternative meat products. 
The latest deal marks its first investment in an Israeli startup, however, Tyson Foods has previously invested in lab-based meat firm Memphis Meats and plant-based protein-maker Beyond Meat. 
By 2050 the earth's population is expected to surpass 9 billion and the demand for meat is forecast to double. Therefore, supporters of cultured meat say it is a suitable way to meet this demand in an environmentally friendly way. 
Consumer demand for meat alternatives has also grown steadily amid concerns about animal welfare and the environment. 
The Israeli firm claims that cultured lab-grown meat is more eco-friendlier than traditional livestock production. 
Livestock represents around 15% of man-made greenhouse gas emissions according to the Food and Agriculture Organization of the United Nations, and a study by the Oxford University and the University of Amsterdam estimates that cultured meat produces 96% less greenhouse gas, consumes between 82 and 96% less water, and reduces if not eliminates the need for land in comparison to traditional livestock production. 
Future Meat Technologies aims to create a platform for the cost-efficient, non-GMO production of meat directly from animal cells in a laboratory which eliminates the need for live animals. 
Yaakov Nahmias, the company's founder and chief scientist said that cultured meat today typically has a production price of around £10,000 per kilogram but that Future Meat Technologies has reduced that to $800 per kilogram.
He added that the company had a "clear roadmap" to reduce it to between $5 to $10 per kilogram by 2030. 
"Global demand for protein and meat is growing at a rapid pace, with an estimated worldwide market of more than a trillion dollars, including explosive growth in China," said Rom Kshuk, chief executive of Future Meat Technologies. 
"We believe that making a healthy, non-GMO product that can meet this demand is an essential part of our mission."
The Israeli startup said it would use the funds to establish its engineering activities and increase it is biological research. It is also currently recruiting engineers, chefs and scientists.