UK Government reveals new laws to speed up 5G roll-out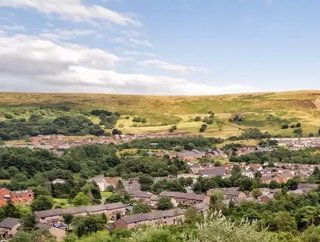 New laws could be put in place to eliminate mobile signal blind spots in rural areas and to speed up the roll-out of 5G...
The UK government is proposing law changes which would boost ongoing efforts to improve connectivity for people who live, work and travel in rural areas.
Under the new proposals, mobile companies will be allowed to make new and existing masts up to five metres taller and two metres wider than current rules permit. This is designed to increase the range of masts and allow operators to fit more equipment onto them so they can be shared more easily.
Masts on public land have been limited to 20m (66ft) tall, but new masts can be up to 30m, and existing ones 25m. Mobile firms will need permission from local councils to build new masts and there will be stricter rules in protected areas, including national parks, conservation areas and areas of outstanding natural beauty.
According to the the reforms will remove one of the biggest barriers to better coverage in the countryside by reducing build time and costs for new infrastructure while protecting rural areas by minimising any visual impact.
Digital Secretary Oliver Dowden : "We want to level up the country and end the plague of patchy and poor mobile signals in rural communities."
"These practical changes strike a careful balance between removing unnecessary barriers holding back better coverage, while making sure we protect our precious landscape."
5G
With the reforms, the government claims it can 'turbocharge' the delivery of the Shared Rural Network (SRN) being built to eliminate 4G mobile 'not spots' in the countryside and will speed up the roll-out of next-generation 5G networks. The £1.3bn was first proposed in October 2019, aiming to wipe 'not spots' from the map, providing what the government claims will be 'high-quality' 4G coverage to 95 per cent of the UK by 2025.
This followed years of complaints by mobile consumers and businesses that the major political parties had consistently failed rural businesses by lacking a credible solution to improve mobile 4G and 5G coverage.
Hamish MacLeod, director at Mobile UK, the trade association for the UK's mobile network operators, said: "We welcome the proposals set out in this consultation, which will provide better certainty and flexibility to technological changes required to build world-class mobile networks. We urge the government that to assist mobile companies to meet its ambitious targets for deployment, it brings about legislative change as quickly as possible."