UK impact tech startups raise £2bn in investment this year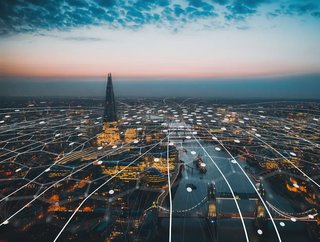 Impact startups in the UK have raised record levels of investment this year, with most of the capital raised going to climate tech firms
Investment in UK impact technology firms, which are companies founded to build solutions to the United Nations' Sustainable Development Goals, rose to £2 billion in the past year as the sector passed a total valuation of £50 billion, according to new data.
The new analysis was published by Dealroom for the UK's Digital Economy Council and has shown that impact investment in the UK has increased by 127% since 2018.
This comes as Digital Secretary Nadine Dorries hosts the Future Tech Forum taking place this week in London, marking the end of the UK's Presidency of the G7. The two-day event will be attended by ministers from governments across the world. They will come together with world-leading experts from industry, civil society and academia to discuss future public policy issues relating to the development and use of digital technologies. In particular, they will discuss how technology can deliver positive global change and deliver some of the ambitious targets agreed by nations at COP26.
12 new impact unicorns 
The UK is now home to 12 impact unicorns, companies worth over $1 billion or more in value. Out of the 12 companies, six of them are based outside of London, including Vertical Aerospace which is based in Bristol and is building zero-carbon, commercial flying taxis; ITM Power in Sheffield which designs and manufactures hydrogen energy systems; and Ceres Power Holdings in Horsham which is creating low-cost next-generation fuel cell technology to enable companies to deliver clean energy at scale.
The unicorns are:
Arrival (London)

Octopus Energy (London)

Babylon (London)

ITM Power (Sheffield)

Ceres Power Holdings (Horsham)

Vertical Aerospace (Bristol)

Compass Pathways (London)

Depop (London)

Ovo Energy (Bristol)

Britishvolt (Blyth)

Tractable (London)

BenevolentAI (Cambridge)
In addition, there are now 22 impact futurecorns, the high-growth scale-ups which are on track to reach unicorn valuation in the next few years. 
Using technology to help in the fight against climate change
According to the government, there are now nearly 900 impact startups and scale-ups in the UK using technologies such as artificial intelligence, deep tech, big data, and blockchain to develop next-generation solutions to take on global problems such as climate change, health and food insecurity.  
Digital Secretary Nadine Dorries said: "From world-class AI discovering new treatments for Covid-19 to green energy solutions paving the way to a net-zero future, UK tech is transforming the world for the better."
Most of the capital from impact funds is going to companies creating affordable and clean energy and tackling the climate crisis, something investors across the globe are paying closer attention to given the threat caused by global warming. Collectively, climate tech companies make up 65% of the deals in the impact space. 
Remus Brett, general partner at LocalGlobe and Latitude, said: "COP26 and the ongoing Covid-19 pandemic have shone a light on the need for bold solutions to tackle these enduring challenges. Companies realise that they need to make significant changes and startups like Supercritical can help them to make real change, not just greenwashing."