What's driving the proliferation of mobile IoT in APAC?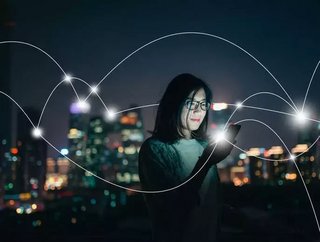 Rapid urbanisation and a large millennial population across Asia have facilitated a high rate of mobile and internet usage in many countries in this reg...
Rapid urbanisation and a large millennial population across Asia have facilitated a high rate of mobile and internet usage in many countries in this region. As such, it comes as no surprise that the growth of Mobile IoT across Asia-Pacific (APAC) is growing exponentially. This progression is in line with predictions made by PwC and the GSMA that, by 2020, the continent will become the world's most connected region.
Indeed, the APAC region continues to prove itself as the world's fastest growing region in licensed low power wide area (LPWA) connections. 2018 will see APAC account for 59.4% of the world's licensed LPWA connections. This is forecast to maintain steadily at about 60% over the course of 2025, with the region dominating with over 1bn of the world's 1.9bn licensed LPWA connections, according to GSMAi.
In China alone, shipments of NB-IoT chip modules are forecast to leap to 100mn units in 2018, up from 5mn units in the previous year and in 2025, there will be over 860mn licensed LPWA connections associated with various industry vertical applications including smart metering, connected bikes and connected agriculture across China.
See also:
Mobile IoT deployments growing fast
Commercial IoT launches across the APAC region are numerous and ongoing with Mobile IoT connecting equipment, business processes and systems alike, enabling organisations to create and extend intelligent value chains that cover the entire product lifecycle and address a multinational customer base.
By way of example, in January KDDI became one of the first operators in Japan to make an LTE-M network commercially available and also announced that they are collaborating with TOKYOKEIKI to build a new platform for delivery of smart utilities infrastructure. This includes the development of intelligent gas meters and services.
Smart utilities are among the most keenly-anticipated gains from rollout of Mobile IoT; the time-consuming and expensive process of manually checking utility meters – which are frequently in remote and difficult-to-reach locations – will increasingly be removed, as will the inaccuracy of usage estimations. 
The ingredients for success
Collaboration across continents – as well as in Asia – is a key factor contributing to the ongoing proliferation of Mobile IoT deployments in this region. For example, at the end of February, Sercomm announced plans to draw on the infrastructure and expertise of Orange to deliver a new series of Mobile IoT devices across Taiwan. By leveraging Orange's fully deployed LTE-M network, Sercomm will offer a range of solutions for application in asset protection, transport and environmental monitoring, alongside a variety of consumer devices such as child safety and smart metering.
Elsewhere in India, mobile network operator Reliance Jio announced that it is working with Samsung to deploy NB-IoT nationwide, extending Mobile IoT's reach in the world's fastest-growing economy. The network will support a wide range of consumer and business use cases. Sri Lanka will also see a steep rise in such deployments: its largest operator Dialog Axiata PLC have rolled out the first commercial Mobile IoT network, supporting LTE-M and NB-IoT technologies, in partnership with Ericsson.
Impact on profits
At the heart of all IoT deployments is the need to generate ROI. The implications for profits, and with them further investment, are measurably encouraging. For instance, over the course of 2017 South Korean IoT businesses saw their revenues grow by more than 23% to USD$6.7bn.
Indeed, like the sun, IoT adoption is rising in the east. The number of successful cases in the APAC region demonstrate the benefits of using standard cellular IoT networks, such as NB-IoT technology. However, on a global scale, there is still huge capacity for further growth. LPWA networks will play an important role in connecting up the billions of new devices making up the IoT.
As trusted providers of reliable solutions, operators and their ecosystem partners are best placed to extend their reach to serve the full range of IoT applications. LPWA technologies are expected to serve a diverse range of vertical industries and support a series of applications and deployment scenarios, which existing mobile technologies may not currently be best placed to connect. Mobile operators should act now, not only so that they can capitalise on this clear market opportunity but so that they can be a driving force in the global development of IoT and connected innovations.  
Dr Shane Rooney, Executive Director at the GSMA