What's propelling Apple to record quarterly sales?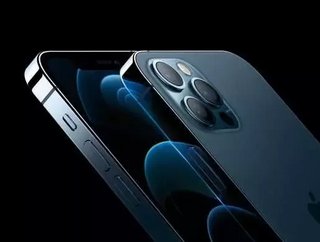 What are the factors ensuring Apple keeps breaking records despite a difficult, pandemic-affected year...
Apple has announced record results for the first quarter of the 2021 financial year. 
The company said that it had achieved an all-time record revenue of $111.4bn, up 21% year-over-year. Apple's strength overseas, in places such as China, meant that international sales represented 64% of the quarter's revenue, up from 61% in the same quarter last year.
What are the factors ensuring records are being broken despite a difficult, pandemic-affected year?
Tech thrives despite COVID-19
Despite struggling at the start of the pandemic with and the total closure of the vital chinese pandemic, as the dust settled there's been an undeniable tech boom caused by COVID-19.
The news, for instance, comes on the back of the release of Apple's latest iPhone 12 range of phones, with iPhone revenue as a whole reaching $65.6bn - up 17% year-over-year. Apple's total install base of iPhones has reached an all-time high of one billion, to boot.
In , Apple CEO Tim Cook said: "This quarter for Apple wouldn't have been possible without the tireless and innovative work of every Apple team member worldwide. We're gratified by the enthusiastic customer response to the unmatched line of cutting-edge products that we delivered across a historic holiday season. We are also focused on how we can help the communities we're a part of build back strongly and equitably, through efforts like our Racial Equity and Justice Initiative as well as our multi-year commitment to invest $350 billion throughout the United States."
Success across the board
In with investors, Cook went on to say "We grew strong double digits in each of our product categories, with all-time records for iPhone, Wearables, Home and Accessories and services as well as a December quarter record for Mac. We also achieved double-digit growth and new all-time records in each of our five geographic segments and in the vast majority of countries that we track."
Beyond hardware, another factor driving Apple to new heights waas its burgeoning services sector, which also grew 24% year-over-year, reaching $15.8bn. That part of Apple's business has received renewed impetus in recent times - with the launch of AppleTV+ heralding its entrance into the streaming sector.
(Image: Apple)