Why it's time to look differently at digital investment
By Darren Doyle, Associate Vice President in Digital Consulting at HCL Technologies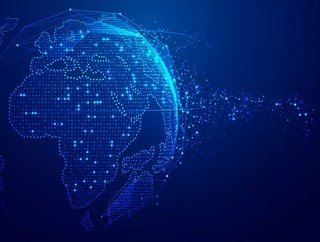 COVID-19 has not only changed priorities but also accelerated the adoption of digital technologies
In the pre-pandemic world, enterprises were under increasing pressure to jump on the 'digital bandwagon'. The subsequent lockdown measures have only accelerated the collective push towards digitisation. Transformation has graduated from a nice-to-have to a must-have, and business survival is now among one of the top reasons to invest in emerging technologies. 
COVID-19 has not only changed priorities but also accelerated the adoption of digital technologies. According to the HCL Digital Acceleration for Business Resilience Report, which surveyed 400+ business executives across the globe, there's been an increase of over 13% in the number of respondents who said that digital transformation is now a board-level priority within their organisations, compared to at the start of 2020.  
Reprioritising Digital Investments – A Critical Ask

Looking ahead, emerging technologies and new working models will play a key role as businesses shift to more inclusive digital economies. These technologies are poised to play a critical role in ensuring stakeholder and customer trust, keeping the remote workforce engaged and connected, ensuring resilience of operations, and developing a strong foundation for future service and product innovation.
The range of technology solutions implemented by companies will vary based on distinct scenarios and requirements. Further, there will be emphasis on the challenges associated with the transition.  Companies must be able to transition to digital quickly and reliably in view of the current business landscape. With speed and flexibility now indispensable to digital acceleration, identifying the potential roadblocks should be a key objective of every digital investment initiative. 
According to the Digital Acceleration report, almost 89% of organisations face at least one major challenge to their digital transformation initiatives. Data security and governance, legacy technology, lack of skills, and change management were some of the most prominent barriers highlighted. 
It's safe to say the organisations that will fare best are the ones that revisit their digital investment planning and budgeting from scratch. The entire exercise necessitates active involvement from enterprise leadership, and forward-looking companies are taking steps to ensure that digital initiatives get due attention. 
Digital transformation doesn't necessarily have to be expensive

One of the biggest fears associated with digital transformation involves significant upfront costs. This concern acquires even bigger proportions within the current business environment, where organisations are unwilling to make major investments. However, while digital transformation does involve cost based on the scope of the project, it doesn't have to be end-to-end. It's worth noting that the majority of digital transformation projects are often initiated with limited resources as low-cost pilots. They're eventually scaled up based on the results they deliver. 
With proper planning, digital transformation can be largely self-sustaining, allowing every incremental improvement within processes or operations to support the next phase of the transformation, by bringing down costs or increasing efficiency and productivity. Forward-looking enterprises are coming to terms with this realisation. Our report found that 88% of companies intend to reinitiate their digital transformation journeys within this new normal. The majority plan to invest aggressively in at least one – with an average of four – digital innovations in the near future. Cybersecurity and cloud computing are also expected to be priority-investments for 57% and 55% of businesses respectively. Strategic investments in such technologies can help companies realign targeted solutions to the unique challenges posed by the pandemic. 
Digitisation can help foster a faster recovery


 
Past recessions have shown that controlling costs by enhancing operational efficiency can actually be more effective in sustaining a business through a crisis, than depending on conventional cost-cutting measures. Harvard Business Review, in a survey conducted in 2010, analysed the business strategies that helped companies recover from three global recessions (the 1980 crisis, the 1990 slowdown and the 2000 dot-com bubble). 
The report's authors evaluated 4,700 public companies and sorted the data into three distinct phases: three years before the recession, three years after, and the recession years. The findings from this research highlight how focusing on operational efficiency can help a company bounce back from a crisis. Enterprises that depended on workforce attrition to manage costs had only an 11% chance of delivering breakaway performance post-recession. Those focusing on operational efficiencies over layoffs on the other hand, were more likely to emerge as the winners. 
Finding an edge for the future
The business disruption caused by the pandemic can come as a blessing in disguise for progressive companies treating it as a stress test for their infrastructure and operations. The pandemic has helped uncover loopholes across existing operations and value chains. For smart enterprises, these insights can prove critical in helping guide long-term digital investment decisions and involvement from decision makers in their digital acceleration journeys.