ZTE Corporation powers Cellcard's 5G drive in Cambodia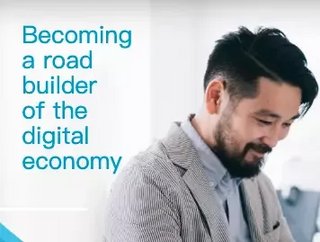 Cambodia's largest telco, Cellcard turns to ZTE Corporation as the network partner to deliver its 5G innovations, boost economy, and enable esports
When Cambodia's only locally-owned telco, Cellcard, recognised the opportunity to develop 5G for the nation, it turned to global connectivity leader ZTE Corporation.
Serving a quarter of the world's population, ZTE Corporation has been dedicated to enabling connectivity and trust since 1985, offering end-to-end product lines and integrated solutions for the telecommunications industry.
With more than 10% of annual revenue invested into research and development centres in the United States, Sweden and China, ZTE Corporation prides itself on owning more than 38,000 patents.
Now, the company has its sights set on the future, specifically the global commercial deployment of 5G and the opportunities that it brings.
Cellcard's CEO Ian Watson is determined the telco will be the first to achieve full 5G coverage in Cambodia – in part to take advantage of the esports opportunity.
"Sixty per cent of the Cambodian population is under 30," Watson told Mobile Magazine. "So you have this segment that can drive a lot of revenue for telcos. We realised from the research and industry trends that esports was becoming a huge phenomenon in Cambodia. So we said, what can we do to bring this to the youth? And the answer is in the network: consistency, low latency. It's not just about the price: it's about the consistency, quality and everything else."
Cellcard, part of the Royal Group of Companies, signed a deal with ZTE Corporation for the introduction of 5G and increase of 4G coverage and capacity across Cambodia at the end of 2020.
The agreement cemented plans for the rolling out of 5G as well as evolving its 4G LTE coverage and quality – a significant financial investment that will position Cambodia as one of the leading nations in the region for 5G adoption.
This transformation of the ICT sector will directly impact citizens' lives through technologies such as IoT, Big Data, AI, and AR to help drive a strong Cambodian economy.