Accenture announces collaboration with DB Cargo and Mars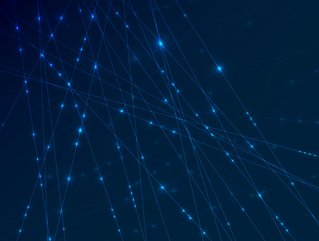 The IT giants, Accenture, is set to work with Deutsche Bahn Cargo (DB Cargo) and Mars to uncover business insights and reve...
The IT giants, Accenture, is set to work with Deutsche Bahn Cargo (DB Cargo) and Mars to uncover business insights and revenue growth opportunities.
The opportunity to increase revenue with analytics solutions, which are powered by Splunk, identifies trends and improvement opportunities from enterprise data. Accenture's IoT Factory is helping DB Cargo to monitor its customers items that are loaded in freight cars more carefully. The solution is providing DB Cargo with insights from the rail operator's Internet of Things network, which includes predictive maintenance based on shock detection data from locomotives.
"Accenture and Splunk are strong ecosystem partners providing highly professional, industrialized delivery and consulting expertise and helping us to capture the value of real-time data analytics for the future of rail freight," said Fabian Stöffler, vice president of asset digitization and head of amspire Digital Lab at DB Cargo AG.
SEE ALSO:
In addition, Accenture also provides security services with a security information and event management solution, based on Spunk's Enterprise Security solution. The IT firm has helped Mars enhance its cyber resilience by leveraging actionable intelligence and advanced internal and external threats.
"Thanks to the joint solutions from Accenture and Splunk, we have turned our data into insights that drive meaningful business outcomes," commented Gregory Poniatowski, a Senior Cyber Security Engineer at Mars. "Our team is able to find data across departments to enable more strategic and proactive decisions every day, which ultimately improves our customer service and increases productivity."
As a result of Accenture's work with Splunk, new solutions that consist of innovative capabilities centred around AI, demand forecasting, IoT and supply chain management have been established.
"We are committed to helping our clients transform their businesses through best-in-class AI-powered solutions and industry expertise," added Athina Kanioura, chief analytics officer and global lead at Accenture Applied Intelligence. "Our work with Splunk is one way we are delivering on that promise, finding new value in how data is leveraged across the enterprise, which in turn enables us to deliver robust capabilities that help clients drive revenue and optimize critical business operations."
For more information on all topics for Procurement, Supply Chain & Logistics - please take a look at the latest edition of Supply Chain Digital magazine.