Company Spotlight: Who Is Lenovo?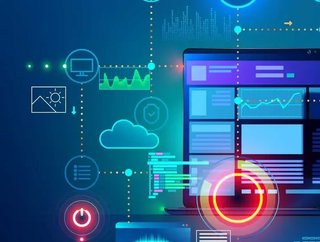 We take a look at the technology giant Lenovo, and how it has grown from nothing to being a global technology corporation...
Business Overview:
Lenovo Group Limited, often shortened to Lenovo (/lɛˈnoʊvoʊ/ leh-NOH-voh), is a Chinese multinational technology company that is headquartered in Beijing. The company designs, develops, manufactures, and sells personal computers, tablet computers, smartphones, workstations, servers, electronic storage devices, IT management software, and smart televisions. Lenovo is the world's largest personal computer vendor by unit sales, as of March 2019. It markets the ThinkPad and ThinkBook business lines of notebook computers; IdeaPad, Yoga, and Legion consumer lines of notebook laptops; and the IdeaCentre and ThinkCentre lines of desktops. Lenovo has operations in more than 60 countries and sells its products in around 160 countries. Lenovo's principal facilities are in Beijing and Morrisville (North Carolina, U.S.), with research centres in Beijing, Shanghai, Shenzhen, Xiamen, Chengdu, Nanjing, Wuhan, Yamato (Kanagawa Prefecture, Japan), and Morrisville. It also has a joint venture with NEC, Lenovo NEC Holdings, which produces personal computers for the Japanese market.
Lenovo and IBM:
Lenovo acquired IBM's personal computer business in 2005, including the ThinkPad laptop and tablet lines. Lenovo's acquisition of IBM's personal computer division accelerated access to foreign markets while improving both Lenovo's branding and technology. Lenovo paid US$1.25 billion for IBM's computer business and assumed an additional US$500 million of IBM's debt. This acquisition made Lenovo the third-largest computer maker worldwide by volume.
In regards to the purchase of IBM's personal computer division, Liu Chuanzhi said, "We benefited in three ways from the IBM acquisition. We got the ThinkPad brand, IBM's more advanced PC manufacturing technology and the company's international resources, such as its global sales channels and operation teams. These three elements have shored up our sales revenue in the past several years." IBM acquired an 18.9% shareholding in Lenovo in 2005 as part of Lenovo's purchase of IBM's personal computing division. Since then, IBM has steadily reduced its holdings of Lenovo stock. In July 2008, IBM's interest in Lenovo fell below the 5% threshold that mandates public disclosure.
IBM sold its Intel-based server lines, including IBM System x and IBM BladeCenter, to Lenovo in 2014. Lenovo says it will gain access to more enterprise customers, improve its profit margins, and develop a closer relationship with Intel, the maker of most server processors, through its acquisition of IBM's x86-based server business.
Lenovo and COVID-19:
Lenovo's Chief Executive Officer has issued the following statement regarding coronavirus:
"The spread of COVID-19 over the last two months continues to affect all of us. Even as progress is made and offices in some countries reopen, colleagues in other parts of the world are being asked to work from home, a reminder that this is an ever-changing, global issue that we all must work together to confront and overcome.
At Lenovo, we strive every day to bring smarter technology to all. That stems from our belief that putting the best technology in the hands of more people leads to better ideas and solutions to all of our challenges. Now more than ever, we are seeing the value of having the right technology, whether it is a medical researcher working on a vaccine, a teacher leading a class online, or individuals using the internet at home to get their work done. Technology will play a key role in helping address the near term challenges the virus has created. We are working hard to continue producing and developing the products that our customers use to address the challenges they face.
But it's people who are the key to finding the solutions to these new challenges. Putting people first has always been a core value at Lenovo, whether referring to our employees, partners, customers or our communities. With that idea guiding our decisions, I wanted to update you on the steps we're taking to serve all those people."

Learn more about the innovative technology corporation here,