The December issue of Gigabit magazine is now live!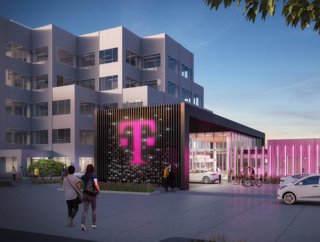 The December issue of Gigabit magazine is now online! 
The December issue of Gigabit magazine is now online! 
Across every industry, sustainability goals are increasingly driving change in global businesses, and technology is no exception. Telecommunications giant T-mobile has loft ambitions to reduce its carbon emissions to promote a clean energy future. 
For our cover story this month, Andrew Woods caught up with Chad Wilkerson, Director of Sustainability and Infrastructure Sourcing at T-Mobile, to learn how the teleco plans to use 100% renewable energy for all its operations in three years' time.
"We frequently evaluate our environmental impacts to determine how we can make significant improvements or ofsfet the impacts of our operations," says Wilkerson. 
Next, we spoke to SITA Labs Lead Engineer, Kevin O'Sullivan, to learn about the potential behind blockchain technology.
Additionally, as challenger banks challenge the status quo, Simon Healy, Industry Director for Unisys Financial Services EMEA, queries whether SMEs are willing to make the banking switch.
We'll also look at the top industry events you won't want to miss and we'll conclude the issue by rounding up the top ten business trends that are set to disrupt the technology sector in 2019.
Don't forget to also check out our company profiles on Accenture, Microsoft Canada, Zimnat, and more.
We hope you enjoy this month's bumper issue and, as ever, you can find us across social media @GigbitMag