Five minutes with: Circuit's Jack Underwood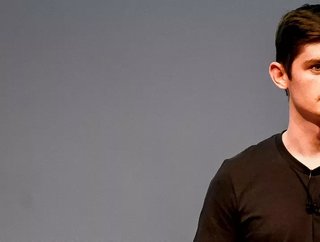 Technology Magazine talks to the founder and CEO of delivery software firm, Circuit
Could you give me an overview of your position and what it entails?
I am the co-founder and CEO of Circuit, a software company focussed on fixing last-mile delivery. First launched in 2017, my co-founder Pol and I initially developed the Circuit Route Planner app as just a small team of two - today, I lead a team of around 20 people building three separate products.
My day-to-day consists of a mixture of leadership-style duties and those of an individual contributor. My key leadership duties include streamlining the way the two separate departments work together, having 1:1s with other members of the team, and planning for the future. As an individual contributor, I help define the product roadmap and the design-engineering balance for the individual pieces of work we complete as a team. Essentially, this means outlining what's possible, what's realistic, and what's the best ROI for the company as a whole.
How would you describe your leadership style?
Running a remote company requires me to trust those I lead. As you cannot see what they're doing every moment of every day, this simply has to be the default state. Trust, however, is a two-way transaction. Employees must feel that I'm doing what's best for the company at all times if they're to trust me when I make tough decisions that they may not necessarily agree with.
The key to maintaining this trust is by being transparent about the why's of a decision, not just the 'what'. When hard calls are made, I try to explain why we're doing this, and what the most important reason for doing it is. Not only does this get others onboard, it also allows others to draw on this rationale later too.
Finally, I encourage others to take on decision making responsibilities where they're able to. I believe always having an allocated decision maker is the best way to balance velocity with good quality decisions. This is something I also carry out personally when making decisions. Almost always, my objective is not to reach consensus within a group, but to listen to and consider the opinions of others, and ultimately make the decision I believe is best, given all the context I have. 
How have you reacted to the impact of the last 18 months?
E-commerce has been on the rise over the past few years, but with physical stores closing to curb the spread of COVID-19, the rate in which online retail grew has increased. With a greater need to transport everything from homeware and clothes to medical resources, efficient delivery solutions were needed more than ever.
During the pandemic we have been very busy, with 10x more drivers signing up to Circuit Route Planner in April 2020 versus February 2020. This growth has allowed a greater number of users to try our product – and us to gather deeper insights to their experience. We've been able to better develop our software as a result.
In addition, the pandemic introduced us to new and diverse businesses who needed to quickly adapt to e-commerce. We offered smaller businesses 50% off the Circuit app to support them and help take on the challenge of online shopping.
To what extent has this impacted existing projects?
Alongside Circuit Route Planner, we have developed Circuit for Teams; which makes it easy for delivery dispatchers to plan and manage their drivers and simplify their operations, saving them hours each day. As a result of rapid e-commerce growth, demand for Circuit for Teams also grew; many businesses had more deliveries to make and needed a greater number of drivers. Thanks to this demand, we have now improved our software further to work with larger teams.
What are your priorities going forward?
Last mile delivery is broken and fixing it is one of our top priorities. One of the current issues facing the industry is the fragmentation of everyone in the process. Retailers, couriers and customers all work in isolation with limited communication available between them. This system does not work for anyone; for example, when a courier attempts a delivery and the customer is not at home then the courier has to make a second delivery attempt, costing time and money. The customer meanwhile is frustrated as their parcel is delayed and they have to go through the rigmarole of rearranging it. Circuit is looking to bring these three groups within one ecosystem and is currently developing an application for the third stakeholder, the customer.