Ivanti: A Leader in the 2021 Gartner Magic Quadrant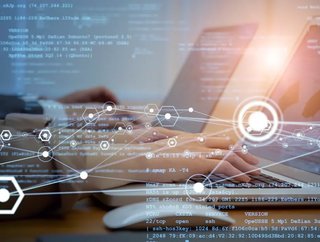 Gartner published the latest Magic Quadrant for ITSM Tools and for the second year running Ivanti have been named a Leader
Ivanti, the automation platform that discovers, manages, secures, and services IT assets from cloud to edge, has announced that it has once again been positioned as a Leader in the 2021 Gartner Magic Quadrant for IT Service Management for the second consecutive year. 
The evaluation was based on specific criteria that analysed the company's overall completeness of vision and ability to execute.
"We believe Ivanti's placement in the report is a result of our differentiated product roadmap, our ability to execute and the strategic acquisitions we have made to strengthen our platform in the last year," said Nayaki Nayyar, President and Chief Product Officer, Ivanti. 
"Through the Ivanti Neurons platform, we are uniquely positioned to deliver a proactive and predictive service management solution, with contextual employee experience, and improved business outcomes. Our Ivanti Neurons platform empowers IT departments with automation bots that proactively resolve issues, even before employees notice them, and delivers a personalized employee experience."
What is Ivanti's Neurons platform? 
Ivanti Neurons is a new hyper-automation platform that allows organisations to proactively, predictably, and autonomously self-heal and self-secure devices, and self-service end-users. Ivanti Neurons augments IT teams with automation bots that detect and resolve issues and security vulnerabilities while improving the accuracy, speed and costs of services IT delivers. 
Over 40,000 customers, including 78 of the Fortune 100, have chosen Ivanti to discover, manage, secure, and service their IT assets from cloud to edge, and deliver excellent end-user experiences for employees, wherever and however they work.
According to the company, early adopters of the solution have reduced unplanned outages up to 63%, reduced time to deploy security updates by 88%, and resolved up to 80% of endpoint issues before users reported them.
Ivanti Neurons for ITSM is one of the most flexible and complete cloud-optimised ITSM solutions available. Customers can automate workflows and eliminate costly manual processes while making their business more efficient, compliant and secure.