Microsoft launches campaign to build 1.5m technology careers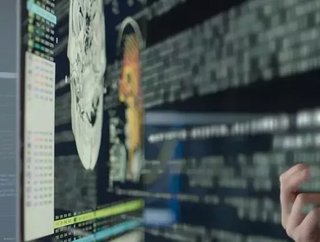 Microsoft's Get On 2021 campaign aims to help 1.5 million people, supported by KPMG and the Department of Work and Pensions...
Microsoft has announced a five-year campaign to 1.5 million people build careers in technology in the UK.
Get On 2021 will be launched off the back of the company's global one-year skills initiative and will train people who are in education, new to technology or have had their jobs affected by the Covid-19 pandemic.
Technology skills gap
Aimed at addressing the skills gap, Microsoft says the UK has a capacity of three million new technology jobs by 2025. It wants to train new tech professionals to fill those roles, and help business leaders to champion new ways of working.
The estimates were mined from LinkedIn data, plus a study undertaken by Microsoft and Goldsmiths, University of London, which identified nearly £50 billion of opportunity.
Speaking at Microsoft's Envision UK event, Clare Barclay, CEO of Microsoft UK, said, "The shape of the UK economy and its workforce is changing; a change only accelerated by the rapid move to digital working in the wake of the disruption we've seen this year. With hundreds of thousands of people losing their jobs and some traditional sectors heavily impacted, we urgently need to invest in UK technical skills and capability to help realise our competitive potential. We want to help people get the right skills to thrive in technology careers, and employers find the right talent to help drive business success and UK prosperity. Together we can build a future based on long-term sustainable growth."
Therese Coffey, secretary of state for work and pensions, said, "I am delighted with Microsoft's announcement of Get On 2021, boosting the confidence and skills of young people starting their careers and helping experienced workers to upskill or switch jobs. This kind of support – acting locally and in partnership with industry – is not only vital to the future of jobseekers, but also to the success of the UK economy as we build back better.
"It is extremely encouraging that this will complement our comprehensive package of support through our £30 billion Plan for Jobs – with our Kickstart scheme providing hundreds of thousands of good quality jobs for young people and our new JETS programme giving people who have recently become unemployed the helping hand they need to get back into work."
"The importance of digital and technical skills for the next generation of workers cannot be stressed enough"
Lisa Heneghan, KPMG UK's chief digital officer, said, "Given the speed with which the world has revolutionised digitally, not only in the last six months, but in the recent decades – the importance of digital and technical skills for the next generation of workers cannot be stressed enough.
"The business community must recognise the need to build technology into the bones of our business strategies and community outreach, as we have done at KPMG. In the current economic climate, investing in career opportunities for a tech-driven talent pipeline, will be vital to help futureproof the success of the UK economy."
Leena Nair, chief HR officer at Unilever, said, "Technology innovation is central to being a purpose-led, future-fit business and to our ambition of growing sustainably. We need to support people with a passion for purpose and technology to bring their new ideas to life by helping them to constantly build and develop new skills. That is why we look forward to working with Microsoft on their Get On 2021 initiative that puts people at the heart of technology-led growth."
Josh Graff, UK country manager at LinkedIn, said, "The global pandemic has accelerated digital transformation as companies quickly adapt to new ways of working and consider a more flexible future. This has created a tremendous opportunity for people with digital technology skills who are now in even higher demand from employers across a breadth of industries. Giving people the opportunity to learn digital skills is not only important to improving the long-term employability of the UK workforce, but it also gives companies access to a more diverse talent pool, which will help drive business and economic growth. We're delighted that more than half a million people in the UK have learned new digital skills in the past three months alone through free learning courses from Microsoft and LinkedIn, and hope the Get On 2021 initiative inspires even more people to explore a career in this thriving industry."
Case study – Amelia Router
Amelia Router left her job before the lockdown started. Her house move was delayed, she had increased childcare responsibilities and opportunities that offered the flexibility she needed were thin on the ground. She found the Microsoft Data Science Bootcamp (run by ACME UC), which supports women going into in-demand tech roles. Today, Amelia is an apprentice data analyst. She said, ""The job is super flexible, and home based, so it works around my family. It's reassuring knowing that if and when we move on from our current location I can continue to work and have a progressive career with the company I am with."