New FTC Chair Lina Khan to Break Big Tech's Hold on Economy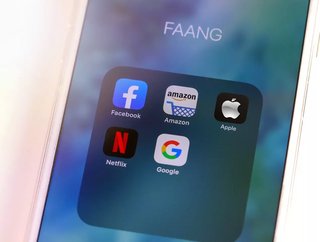 Anti-trust leader steps up to head the Federal Trade Commission—and potentially break up the monopolies of Big Tech
Formerly a legal activist and academic, Lina Khan is now in control of one of the most powerful jobs in the country. The U.S. Federal Trade Commission, or FTC, ensures that companies don't artificially raise prices on consumers and that big companies abide by fair trade practices—and Khan has just been confirmed as the commission's chair.  
Right now, the FTC is highly focused on breaking up Big Tech, and Khan is by far one of the most vocal critics of Silicon Valley. Many tech leaders, in fact, see Khan as a threat to the companies they've worked decades to build. Ron Knox, a senior researcher at the Institute for Local Self-Reliance, summed it up. 'Lina understands the vast potential of the FTC to really reshape the economy, de-concentrate markets, and democratise major parts of the economy'.  
What Are Khan's Views on Big Tech? 
Good question. Many lawmakers have compared Big Tech to the railroads that crossed the United States in the 19th century—companies so large and powerful that the government eventually passed the nation's first anti-trust laws. But Khan's view is a little more complex. In it, she argues that the laws that applied in the past are virtually inapplicable today. 
In a 2017 Yale Law Journal article titled 'Amazon's Anti-Trust Paradox', Khan concluded that federal commissions should look at more than just price. In the 1900s, huge railroads could increase prices as much as they wished; today, Google and Facebook are essentially free for their users. But that doesn't mean they're engaging in free and fair competition. Despite the price, these companies still undercut their competitors. 
For example, consider some of Amazon's alleged business operations: 
Pricing at a significant loss

. Unfair competition. 

Amassing vast stores of market data.

Unfair advantage.  

Buying up smaller, potentially competitive companies

. Unfair trade practices. 
Just like the railroad trusts all those years ago, several Democrats have suggested that Facebook and  Google be split up. Instagram, say goodbye to Facebook; YouTube, say goodbye to Google. 'These firms essentially provide infrastructure to the digital age', Khan told the BBC. What remains to be seen is what she'll do about it. 
The First Steps…
Currently, the FTC is suing Facebook for its social network monopoly and will soon evaluate Amazon as well. Biden is fully intent on breaking apart the firms that have ruled much of the American public for so long—and he has bipartisan support. So it's no surprise that tech organisations are riled up. 
'Antitrust populism is inevitably going to become the governmental policy stance', said Aurelien Portuese, the Director of Anti-Trust and Innovation Policy at the Information Technology and Innovation Foundation. ' [It will] cause lasting self-inflicted damage that benefits foreign, less meritorious rivals'. 
But in 2021, tech companies may be on the losing side of public sentiment. Both Republicans and Democrats in the Senate have taken a highly aggressive anti-trust approach, and even intense trade and technology competition with China can't stop lawmakers from investigating Big Tech. The majority, in fact, may agree with Khan's sentiment: 'Even when services are good for consumers, they can hurt a whole set of other interests—be it workers, business formation, or democracy at large'.